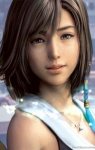 ~ ♥~ Grand Summoner~ ♥~
Joined

Jan 3, 2006
Messages

7,400
Awards

4
Location
A few ideas I am bouncing around after a brief discussion with a friend on Final Fantasy's plots. As you will see, they focus on Final Fantasy Tactics, Final Fantasy VI, and Final Fantasy VII. If you have not played the games and do not wish to be spoiled, avert your eyes! If you haven't played and don't care for spoilers, or if you have played, continue reading.

1.) A Final Fantasy VI Remake
Essentially an RP of FFVI except with original characters, it's exactly as it says. Things of course may not always stay on track and the world is ours to manipulate and use as we please. However, there will be (for plot-obvious reasons) a limit on Espers. We can also exploit Magitek (I mean come on, look at the impact it had!).

2.) A Final Fantasy Tactics Canon RP
Take the world of Tactics, make it more of a sandbox, give it some characters, love, courage, and adventure. The plot would be more original with the idea that every person regardless of status affects the entire plot. This will, of course, depend on size, roles, blah blah you know the rest. Tying everyone together will be the fun part~

3.) A Final Fantasy VII Remake
Another remake (inorite), although personally it's the Materia I seem to want to focus on. Maybe move away from Sephy kun while still somehow implementing SOLDIER and Shinra and Jenova and Ancients and people dying and being able to blow people up with seven swords. Even maybe look at Avalanche VS Shinra and the effects on the planet. Again, tapping into things the original never truly tapped into.