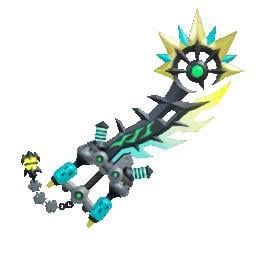 Joined

Jan 4, 2011
Messages

667
Awards

5
Radiant Garden! The Radiant Garden Restoration Committee have had a lot of time to rebuild it now so I'm interested in seeing if RG's back to its former glory like when TAV first visited it in BBS. It also has a lot of former Org 13 members living in it, what are they doing with their lives these days? Are the rest of RG's citizens okay with a bunch of former criminals living in town or are they even really aware of the situation? Visiting with Merlin, Pooh, Stitch, Tron and Leon's gang again would be nice. And Radiant Garden still has mysteries to be solved like the characters needing to find Aqua's Keyblade and armor along with figuring out what Chamber of Repose is for. Lots of stuff to do and people to see! It's the original world I'm most hyped about revisiting.


Mirage Arena has potential to be super cool as the new hub for tournament stories and 'training to be a hero' stories. It just needs people you can talk to in it, like Laguna, and it would be fantastic.


I also want to be able to visit Disney Castle and Disney Town, this time have it all be connected and you're able to travel through both the town and castle.