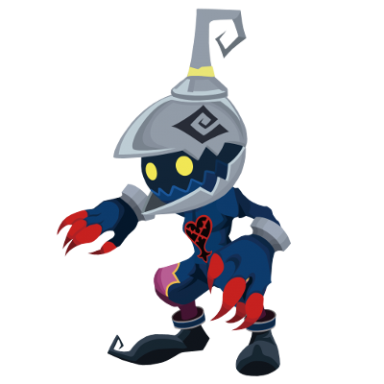 Joined

May 14, 2017
Messages

525
Awards

6
Location
Hello,

Throughout this wonderful series we have been able to do many things, like meet our favorite disney heroes and villains or final fantasy characters. But what about those who stick to the sidelines and just populate the worlds? the nameless folk who just exist because a world was too empty otherwise. I believe their amusing appearances are worth a laugh or two or worth some discussion.
Now, a few rules,
1: you can't discuss ANY npc that is in a Disney movie or square enix game (for example, in KH1 Jane can be found in the tent, as an NPC, she does not count) HOWEVER, if there is a certain model that is copy pasted frequently like the Gorilla's of Deep Jungle or the Chinese soldiers in Land of the Dragons, those are fair game.
2: Because Chain of memories, birth by sleep and 358 days over 2 do not have extra NPCs, they can't be discussed, as they focus more on the main disney characters.
3: Because they actually hail from Final Fantasy games, the shopkeeps in Twilight Town do not count as NPCs, though I will admit the red eyed boy is kind of awesome.

With that out of the way, I'll start
Ah Traverse Town, for many of us it's our first exposure to a world filled with NPC's in gaming, and we've got quite a lot of folks to gawk at. Who can forget the erm, "respectable woman" who hangs out near the cafe and refuses to talk about where she lived, or the guy who lost his heart to darkness, and was Sora's first exposure to how heartless are created. But my all time favorite NPC is the fat guy who looks as though he has a KFC bucket on his arm. His overall appearance reminds me of Chien po from Mulan, but he clearly isn't based on him. All he does is spout exposition on the Dalmatians but that's what makes him great! he's a man of few words and focuses on what's important: Soliciting in front of Cids shop!