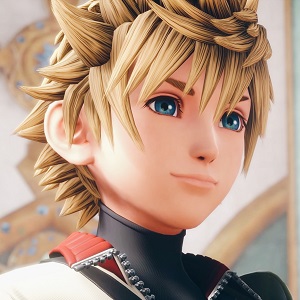 Joined

Oct 22, 2010
Messages

10,533
Awards

37
Location
They're really similar, honestly (same team)
Replace Julius with Vanitas Sentiment and Ballonga with the Mine commands and the Flowmotion with the endless Dodge roll spam

But at least BbS offers more bosses, and let's admit it, more cool looking, as much as I like Disney's characters.
Uh what?
The BBS bosses are literally a cheap Black/white Vanitas Recolor and the default "Unknown dude in a black coat".
If we count BBS FM we additionally get two knock-offs of the Lingering Will (Armor of the Master + No Heart).
In terms of originality and creativity, BBS' "superbosses" are not only super cheap and mostly luck rather than skill-based they're also largely repeats of a boss "type" we already had before.
1. The stronger, more dangerous "variant" of an already existing boss/character (BBS: Vanitas' Remnant, KH2FM: The Org data battles)
2. The mysterious "Unknown dude in a black coat" (BBS: Mysterious Figure/Young MX, KH1FM: Unknown/Xemnas)
3. The animated piece of
scrap metal
armor (BBSFM: Armor of the Master/No Heart, KH2FM: Lingering Will)
Julius is at least something more unique in technique and appearance, not to mention the first actual Disney-based superboss since the Ice Titan from KH 1.
Julius is also different as you do not
need
Balloonga to fight him effectively and win. It is just the easiest way. I remember defeating Julius with techniques like Shadowbreaker and plain old Firaga while having actually
fun
with the battle, also trying out different strategies with different commands to see how effective they are.
It's plainly impossible to do that with Vanitas' Remnant or Mysterious Figure due to how cheap their moves and AI are. You have no time to try out different things since you're only concerned with surviving long enough to fire up one of the two variants or so with which the boss can actually be defeated.
Or in short, you
need
surges/mine commands in order to effectively combat the BBS secret bosses, but you do not strictly
need
Balloonga to effectively combat Julius.