KINGDOM HEARTS Orchestra -World Tour- wrapped up its final performances in Osaka, Japan a few days ago. After the concerts, Famitsu had the opportunity to sit down with Series Director Tetsuya Nomura and Composer Yoko Shimomura to ask them about their experiences with the performances, the announcements to be made at D23 Expo, and KINGDOM HEARTS III.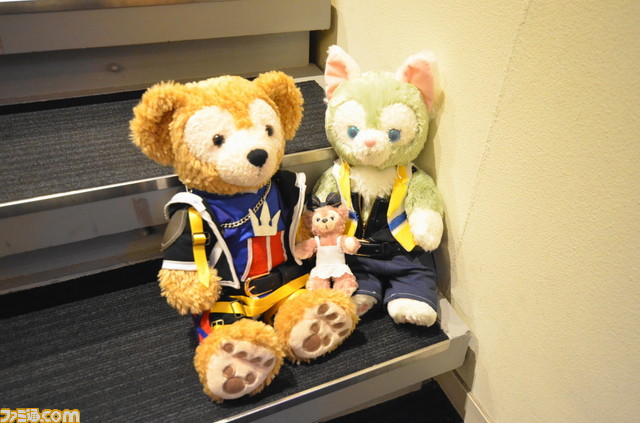 I heard you (Shimomura) and Mr. Nomura had a little discussion before concerts today, what was that all about?

Nomura: "Write those KH3 songs" I told her. If there's going to be future concerts, we're going to also need new music along with that… something like that (laughs)

That's definitely music we'd love to hear! So Ms. Shimomura, how's that production coming along?

Shimomura: Uh….. (laughs). I really have to get to work on those… 

Nomura: Hey, 1 or 2 isn't enough. You need to finish all of them, like around 700? (laughs)

Shimomura: Oi, that's more than all the KH songs I've compiled so far! (laughs) 
Week after week, I've been travelling all around, from Hong Kong to Los Angeles… But It's all finally come to a close now so soon I can get to work… I may have gotten a bit stale by now, though.

We're really looking forward to hearing your songs run in future new trailers (laughs). So, Mr. Nomura, in the daytime concert, you announced something about some new information that was coming next week that created somewhat of a hurdle for yourself?

Nomura: I said something like, "We're going to have some absolutely incredible information for you guys. Oh, I probably shouldn't create such a big hurdle for myself… but I'm sure it'll be something everyone will enjoy", with a bit of a joking tone mixed in, but it seems that only the bit about it being "absolutely incredible" spread around, which was partly the joke. (wry laugh)

That's because fans will always raise expectations regarding new information (laughs) 

Nomura: Hey, I just said next week's information will be "ordinary" news (laughs)  

Shimomura: But the new world is amazing! I was like "Wooaahh!". I got really excited.
This is a small snippit from the interview, translated by Saken! Full translations will be available as soon as possible.