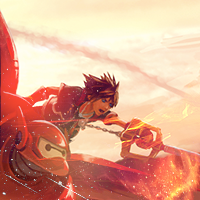 Joined

Jun 2, 2006
Messages

4,848
Awards

0
Location
OK, so remember when, in the opening for Kingdom Hearts 2, Roxas and Xemnas were in Deep Dive, and Xemnas tells Roxas, "I've been to see him. He looks a lot like you."
And in Final Mix they show a scene were Xemnas is walking into a dungeon-like-thing and he sat in a chair, and there was a suit of armor lying in front of him?

What if in the Final Mix scene, that was Ven?

Maybe that's who Xemnas meant when he said "I've been to see him..."?