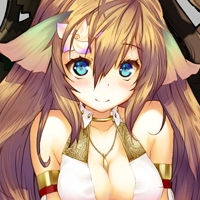 It's the only NEET thing to do.
Joined

Dec 23, 2007
Messages

9,638
Awards

3
ITT: we love purple overlays

~formerly The Dragoon's Hub
lol incoming wall of text
We pride ourselves on making our tags in the shortest timespan possible, and having them as the best we can make
Welcome to Face Down the Sun Graphics! I thank you in advance for any requests you make. Now... If you have already looked through the shop, you will see that.. well, frankly, my first sigs really were not all that great. BUT! I have improved a great amount, and I am always happy to do requests. So, come on in, and let us at it!
There must be a period of 10 days between requests, unless they are by different artists. It is almost pointless to be making tags for them to only be worn for minimal time, then having to do it all over again. Unless the artist doesn't mind, please abide by this~
​
Also, the available artists at this time are those who are not listed in the inactive/retired section,
so please do not request from the others
.
And please, don't forget that we're doing this of no charge, and of our free will, so please respect that, and remember that we do have lives outside of the forums, just as you do, however minimal or busy said lives may be.
Please specify your request in the format below:
Size: [default or specify]
Stock: [please give at least one you want us to use, try not to have over 2, unless it's a PSP wallpaper, desktop etc.]
Avvie: y/n
Colours: [specifications if wanted]
Other: [any specific effects or other items]
Text: [the text, if any, that you wish to be included in the tag, avvie, or both]
Artist: [Myself (only if really necessary), Cinollex, Tron Cat]

And if you ask, we will do wallpapers, provided the request is reasonable
And, on a side note, do try to make the requests reasonable please, ie: No incredibly small stock pictures, unless they are for avvies
only
. We can only fix the quality on pics to an extent.
Thankyou~
The Team
Lancelot: (not quite as hiatus'd now but still pretty busy w/ school :c)
Bio:

Hello there, I'm (sick of changing this bio
) Lancelot, formerly Buniberzei, formerly formerly Shinkirō, or as most of you know me, Callum. I love working with GIMP, and I love to see the appreciation from the people I do requests for. I also love playing the drums, as well as guitar, despite not knowing which chord is which. I love to draw, generally in the anime and manga styling, and as a fair few of you know, I'm quite partial to most series of said style, especially Code Geass.

Moving on to some graphics background, I started working with GIMP late 2007, just after I received my laptop for Christmas, and my first tag... actually looked half decent, considering I didn't know how to work GIMP in the slightest. Mainly I started off with smudging gradients over a stock, because I knew nothing of the scissor tool until about 3 months later. So I've just kept on improving, I suppose, changing styles along the way, for better or worse. I never seem to really keep a "style" for very long, but I find most of my tags are pretty distinguishable from others. It took a while before I knew how to use filters effectively, as well. I've always been happy with what I produce, and tried to never result to tutorials. So I'm pretty happy with where I am at the moment, in terms of skills.

Despite being on hiatus/retired, I still take requests occasionally, when the other artists aren't available for a long period of time, so please, come and request sometime soon!


Example Works:

Signatures

Avatars

updated~
our newest member:
Tron Cat:
(currently on hiatus)
Bio: says he's too hipster to write one or something
Example works: as above~
Cinollex:
(who knows :v)
Bio:
never coming 8D~
Example works:
Signatures
Avatars
Artists missing in action/hiatus/inactive/retired
Dawninmyheart:
Vossler
Xehanort
Raiko
_______________________________________________________________________________________
Also, if you wish to apply to work here, this is the form you must fill out.
tl;dr we make shit C:

shit as in stuff, not shit as in bad stuff

​
Last edited: