Joined

Mar 24, 2011
Messages

270
Location
Plot:
This takes place after the last hero died defeating lucifer.
Now the world is now being plunged into darkness once agin.
But the man doing it is unknown.
But we need heroes to stop this great evil.
The darkness has already spread far across the land.
Many have rose to the challenge and others ran in fear.
Now it's time for you to choose.
Either run or fight.
This what you'll need to join.
Name:
Age:
Appearance:
Family:
Allignment:
Ranged weapon:
Melee weapon:
Likes:
Dislikes:
Special skills:
-No God mode
-No power playing w/o permission
-You can only choose one to master, will, skill, or strength
-Only three characters per player
-Refer to me if you need help
-Pm me if you have any questions
-Also let me know if I left out anything
---------------------------------------------------------------------------
My Character
Name: Sora Itchikara
Age: 13
Appearance: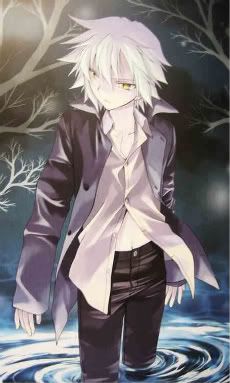 Family: None
Allignment: Good
Ranged weapon: My Magic
Melee weapon: Long Sword
Likes: Drawing, Fighting, Defending others
Dislikes: Evil, Monsters, Killers
Special skills: Advanced magic, Martial Artist
Last edited: