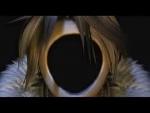 Joined

Apr 18, 2006
Messages

3,886
Location
"Guh... guh... guh..."

A single figure stood in the field of poppies. Red poppies... were they his favorite?

"Guhh..."

The cool wind blew south, softly pressing the still one's back. The flowers swayed, back and forth, spreading their seeds and pollen. The cycle of life... was he part of it?

"Gr... gr... gr..."

The yellow Sol shined at its peak, without wisps of white near. The heat gently warmed the graceful poppies. Still the silent man stood in the field. Still... could he not feel?

"Grrr..."

A statue, he seemed. Not a move he twitched nor a breath he took...

"Grah. Grah."


Last edited: