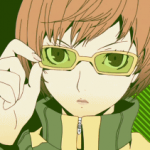 Joined

Jan 2, 2009
Messages

5,221
Awards

2
Age

27
What I'm saying is from all we know about him right now, he doesn't play a big enough role to get his own story.
I really, really dont see why he needs his own story, his scenes could fit perfectly fine into the storymode. All video games do it, the kingdom hearts series itself had a lot of cutscenes involving places/people that the character didn't interact with. (like the DiZ/Riku cutscenes during the tutorial, etc.)
I'm sure they can fit it in somehow, I just find a R/R to be too unlikely/unneeded to be true.
Didn't people think the same thing in CoM? Days could be the same thing.