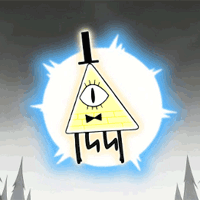 Joined

May 12, 2004
Messages

7,089
Age

11
Website
KINGDOM HEARTS: ARCANA
EVENT I: "WELCOME TO TRAVERSE TOWN"
Hi, everyone! Before we start this first event, I do have a few things to go over first.
How will this roleplay work?

This roleplay will play out
exactly
like a normal roleplay does; if you've been apart of any of the "Traces of" roleplays, particularly Aftermath, it will work the exact same way. Characters will meet in Traverse Town then, at some point, there will be a boss battle. After that, the RP will be over, and you can move onto creating your own roleplays in other worlds!
The purpose of this roleplay is to set up the events to come: characters will learn about their situation/the situation in the worlds and will need to join forces or journey on their own.
Also, this is going to be pretty laid back, so feel free to post short posts (like 2 paragraphs or so?) and such~
Event "prizes"

For participating in this first event, your character(s) will have the chance to gain some new abilities! (A list of who gained what ability will be added at the end of this roleplay, since there's going to be more chances to "level up" your character in the future.)
For joining the roleplay, your character will be able to upgrade one spell or gain a completely different spell. (For example, if you already have Fire, you'll get Fira. If you don't have Blizzard, you can get that one.)
For defeating the boss, however, you can choose an offensive or magic-based attack. In this case, you can choose between
Strike Raid
or
a magic-based version of the same attack (like Fire Raid, Spark Raid, etc.)
.
In the future, you'll be able to complete missions to gain new abilities, so keep an eye out for those later on!
What happens next?

After this roleplay is over, everyone can move onto making their own roleplays! Factions will most likely be added at some point, but that depends on the outcome of this roleplay, since it could happen at this end of this roleplay. (There may be an event which will bring about the creation of factions)
In the next few weeks, we'll have another event!
But that's it for now! If I need to explain anything else or if you have anymore questions, don't hesitate to message me or
post in the feedback thread!
Now, let's start!
​