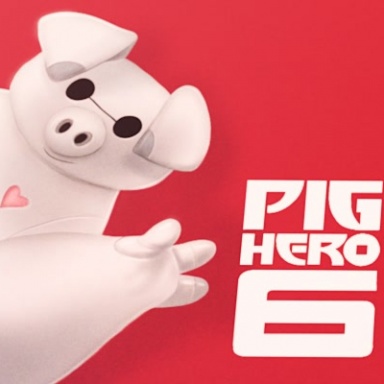 Joined

Sep 5, 2015
Messages

4,018
Age

23
Location
With the recent update to Kingdom Hearts X, we're finally seeing heavy conflict form in regards to the inevitable Keyblade War... foretellers clashing, speaking heartless demanding Lux, Nightmare Chirithy, Daybreak Town is definitely in a frenzy.

However, there's one particular thing that I just came to realise. Whilst we were suddenly bombarded with the introduction of Skuld, there was not enough attention provided to the importance of the Nightmare Chirithy. Most people unanimously agree that Nightmare Chirithy is Ephemera's Chirithy. But this is where it gets interesting, whilst a lot of fans claim that Ephemera openly welcomed the darkness: I have an alternate approach of Ephemera's ambition to darkness.

In the world of Kingdom Hearts X, Chirithy are known as the players companions, their accomplices that guide them in the collection of lux and defeating anything that threatens the lux. However, despite their supposed "friendly" allegiance to the player Keyblade Wielder, they are not "personal" friends that share an "intimate" connection with the player character. There's several scenes in Kingdom Hearts X that demonstrates Chirithy grasping the very existence of friendship as it goes beyond their basic functionality as guardian companions.

So, what does this have to do with Ephemera? well, everything. You see how I previously stated that Chirithy are guides for their respective keyblade wielder? well, my theory is that Ephemera's Chirithy intentionally guided Ephemera into the darkness as it favoured darkness over the light, but unlike the player Chirithy, refused to accept Ephemera as a "friend" in the process thus making him susceptible to darkness. Bit drastic coming from a Chirithy right? until you start to consider the following points...

1) Ephemera is not bound to a Union yet he still has a Chirithy? why? Chirithy are associated with representing a Union as much as the player is.

2) Ephemera's Chirithy always acted antagonistic. Unlike Ephemera who was welcoming and curious, Ephemera's Chirithy placed that nightmare onto the player character with dark intentions...

3) The relationship between player and Chirithy. Sure, the Chirithy may call the player keyblade wielder words such as master, however, it's usually the Chirithy that tells the player what to do for objectives. Oxymoronic don't you think?

So in a nutshell, Ephemera's Chirithy is using Ephemera as a pawn to stabilise darkness into Daybreak Town.