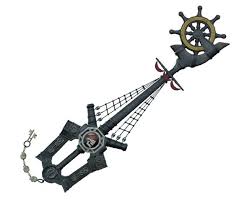 Joined

Apr 22, 2020
Messages

8
Awards

0
My rank in order
- Terra
- Ventus >/= Aqua

Terra has the most endurance and strength from all of them. In the Mark of Mastery, he was not given rank of master because the darkness that got revealed during the exam (all of it could've been avoided if Eraqus gave the master rank and trained Terra to control it than have him resort to seek Xeanort). Also, Terra (might of been) holding back the darkness while sparring with Aqua (if he ignored the darkness, it might have overwhelmed him and probably kill Aqua).
Aqua only defeated Terranort because Terra was holding him back from having complete control. Terra has defeated Master Xeanort, Eraqus, and Vanitas and Terranort. Some say that MX may have been holding back to avoid damaging Terras body (but he wasn't going soft either, otherwise Terra would have killed him). In addition, Lingering Will is the mind/will of Terra alone, yet it is not only the strongest boss in KH2FM but able to stand against Terranort.
Aqua has not shown much victorious moments in battle (not feats, have along of feats dont mean better). The times she wins, is with having someone to assist. Even fighting Vanitas in Neverland, she faints from exhaustion and Vanitas stand before she does (could've killed her then), the next time she faces him with Mickey he tosses them aside like nothing. Which is why Aqua is either the equal or below Ventus (who is the equal to Vanitas). She also almost got merked by Vanitas in KH3 until Ventus saved her. Aqua and Ventuas also almost got merked by Terranort until.... Terra intervened in KH3.