Joined

May 9, 2020
Messages

101
Awards

0
Or "Thoughts on how game mechanics and story-telling are organically related in
Dream Drop Distance
"
Or "Gushing about the Drop System"
That was a click-bait title. I actually don't care which game has the best or worst story-telling. I just thought DDD needed more love and appreciation.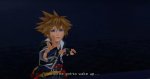 ​
I should preface this by saying that I'm one of those PS2 KH fans who refused to buy new consoles and waited for the PS4 re-releases to play through the whole series, which I did a couple months ago. So I've only played the games that are playable on the PS4 and I'm trying to get a sense of the other games on YouTube, which is not ideal.
Anyway, going through the whole series in sequence and in just a few weeks, I was mind-blown by
Dream Drop Distance
. The
story/journey
was emotionally fulfilling and gripping and creatively inspiring however annoying and faulty the
plot
was at times. To me it felt like a perfected form of some gameplay and story-telling ideas developed in the previous installments mixed with some design experimentation. I want to focus on story-telling, because of how much hate it gets. Here's how I see it: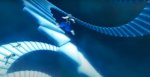 ​
KH1: You play Sora from start to finish, and get occasional cut scenes that show what Riku and the antagonists are up to in the meantime.
CoM: Sora's storyline from start to finish with cut scenes to what the antagonists are up to. Then you unlock Riku's storyline, and it's playable. Nice.
KH2: Who the hell is Roxas? Then back to playable Sora with occasional cuts to the antagonists and what Kairi is up to. And at the very end you get Sora and Riku as a team, with 10 seconds of playable Riku to keep you on your toes.
Coded: haven't played it.
Days: haven't played it, just watched the PS4 movie; currently trying to figure out how it works in terms of POV switching (pacing and player's choices).
BBS: You play through one character's storyline/POV from start to finish, then the next, and the full story is all these arcs combined in your memory. What I found beautiful and new in BBS was how each part of the Disney worlds and Disney storylines matched the playable character's personality and struggles (like Terra interacting with the villains, Ven interacting with the mice and dwarfs, playable girl getting all the princess-saving bits ). I wonder how it would have felt if we'd been able to switch from one storyline to the other freely, at any point of the character arcs?
DDD: Two playable characters in a way that's thematically similar to CoM (Sora and Riku moving through the same space in parallel—separate—journeys, never meeting) and BBS (in the way the Disney worlds are written: the protagonists go through the same worlds and yet their experiences are very different) except the game prevents you from going to the end of the story with Sora or Riku first, then with the other; the two have to move along at the same pace (so it's like KH1, except everything is playable) + typical cut scenes to "other relevant plot stuff and people" (Lea, and MDG at Yen Sid's; and flashbacks to before the start of the journey), and everything and everyone eventually comes together for the big reveal.
So then the challenge in
DDD
, as Nomura said in the KH3D
Ultimania interview
, was how to deliver two simultaneous playable POVs, to make it feel like one whole story and not just two separate journeys, and then, to what extent should the player be able to control the pace of that journey and the switching back and forth?
What I found particularly inspiring and brilliant was how they ended up turning an editing technique (
aka
a story-telling device) into a game mechanic (the Drop System), in a way that—at least in the way I played it—had a tremendous payoff when I reached The World That Never Was.
From what I've read, people usually comment on general KH plot and flaws when discussing story-telling in DDD, and how annoying the Drop System is as a game mechanic, and what's the point of having it, if there are ways to circumvent it? But I haven't seen anyone comment on how a
game
feature could shape the story-telling in such a deep (and poetic?) way.
The introduction of the Drop feature in Traverse Town had me pause and think about how I wanted to experience the game, since I had options (options! \o/). I could find ways to play through each world relatively linearly with one character then the next if I really wanted to—which is how Gamer's Little Playground chose to edit the five hours of cut scenes, but I feel like we lose so much of the experience in the process—; I could have Sora and Riku take separate paths and explore different worlds at the same given time; I could include cheating the Drop system in my strategies, or I could submit to it; in any case, I had to figure out ways to make the forced switches as little uncomfortable as possible, to avoid unexpected Drops in the middle of boss fights (
), and to make sure I was able to remember where I was and what I was doing when I came back to.
How is this not cruel and brilliant, in the context of the plot?
This is an installment that takes place in Dream worlds, the constant shifts are confusing and migraine-inducing but they are also powerfully effective to make you experience the characters' disorientation as Riku gradually realizes something is not right, but he can only keep moving and see what happens, and Sora keeps encountering black coats from various pasts who do their best to make him lose his mind. Also it really makes you feel the boys' struggle to exercise some measure of control on a course of events that is clearly beyond their control.
So I chose to see how the story would play out if I lazily followed the pace set by the depleting gauge (never used a Drop-me-not) and roughly kept Sora and Riku on the same "timelines" in the same worlds:
I LOVED how watching similar scenes back to back in the Disney worlds highlighted differences between Riku and Sora. Dropping back and forth during the Grid world especially, added hilarious contrasts (how Riku and Sora react to the approaching patrol at the beginning of the world) and a bit of suspense and separation-frustration to a subplot that I didn't particularly care about in itself. The interactions with Quasimodo and Esmeralda were also very well-written and moving in my opinion (Riku actually develops something deeper with these characters than Sora does).
When it became increasingly frustrating that they were going to be apart for the whole game AGAIN, I became overly invested in using the Drop system as a symbolic-but-actually-very-concrete link between Sora and Riku. I loved that you could throw bonuses and abilities to your friend across the distance and I made a ridiculous point of having the Drop occur right before each boss, after having used every second of the allotted time to collect as many drops as I could to HELP MY FRIEND IN HIS FIGHT. "He's here with me," dammit.
THE WORLD THAT NEVER WAS: Forced Dropping brought the experience of that part of the story to a whole new level. I could feel a race against time and unescapable doom like I'd never felt it before.

This kind of cross-cutting in an action movie usually only lasts a few minutes, but here (because I was also aiming for trophies) I was kept in heart-pounding suspense for literal hours.
And then,
I have so much more to say about this game that I found wonderful (level-design, flow motion, dream architecture—those moving buildings were absolutely terrifying when you think about it) and there is a number of things I didn't like of course (having to interrupt "Sacred Distance" to hear the fkapzhiqfnqbfqiuef Dream Eaters menu music), but I wanted to share these specific thoughts and ask you guys about how you experienced the game and story, particularly in how it delivered the theme of being separated from your friends and trying to reunite with them, which is the quintessential KH story.
There's already a
very interesting thread on how the KH3D plot is told
(thank you so much
@Grono
for opening up this discussion), and I have to say, I've have had enough of the flood of complaints about time-travel (DDD to me was a powerful character-development story—the Xehanort aspect was like 10% of the story content? there's so much more to DDD than that); that's not the "story-telling" I want to discuss in this thread.
How did you deal with the forced Drops? How did it make you feel? How annoying (or fun? interesting?) was it in terms of flow and continuity? Did you approach things differently if you've played it several times? Is the experience different on a hand-held console while commuting and on the PS4 with plenty of time?
Do you like switching between characters during a game or do you prefer the BBS story-telling? Do you want to choose when to switch or do you want the director to set the pace (like in FFVIIR, or even KH3 to some extent, if the playable Riku/Aqua moments were extended)?
Are there games that handled the POV switch (or suspenseful cross-cutting) better than DDD or BBS in your experience? My bets and hopes are on Arkane's
Deathloop
.
How does character switching work in
Days
?
In my opinion, when the story of a game can be told in a cut scene compilation, it's bad narrative design. There are so many well-written books, movies and shows that you can enjoy passively, I want something different for video games. Story and gameplay shouldn't be separate. Nomura wanted the Drop System to provide an extra thrill, and it worked for me, particularly in The World That Never Was. It made artistic sense in this game which was a build-up to KH3, a nightmarish mind-trap for Sora, and an exploration of Riku's role in relation to Sora. I don't want it back, but I am very happy it was imagined and made. I want Nomura to come up with something new and intriguing for the future.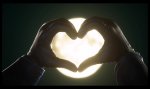 ​
Last edited: