Joined

May 7, 2009
Messages

118
Age

32
Location
Greetings all. Does anyone remember the artist who drew this picture of Lea and Isa: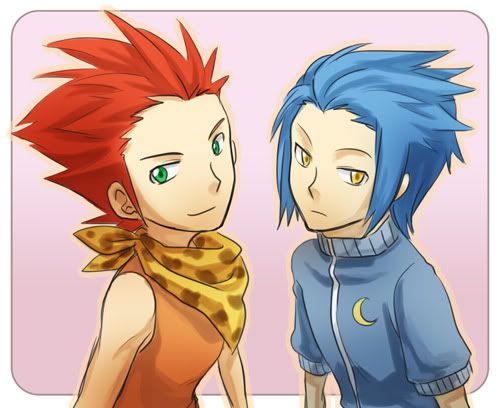 Way back when the first trailer of them was first released? I seem to recall them posting it on their journal somewhere (livejournal perhaps?), but I cannot remember the artist's name, and after my computer asploded there's no way I can figure out how to get back to that journal.
Reason I'm asking is because
of this right here.
That image has been around for months now, and I can't bring myself to believe that the real artist suddenly joined deviantart to post that image
and sell prints of it.
I smell an art thief, and I'd really like to get that crap reported before they make a dime off of it, but I'm gonna need a little evidence to back it up if I do that. :/
Help would be much appreciated. Thank you.
EDIT: Found the original topic and the link to the artist's livejournal. Thanks for the help. This topic totally isn't necessary anymore.
Last edited: