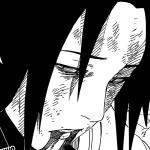 need some more candy cane
Joined

Jan 18, 2010
Messages

5,624
DISSIDIA: PRIMUS

Cosmos- Goddess of Harmony......

......Chaos-God of Discord
​
Reigning from distant realms, the two gods had gathered warriors from all lands to lead them in the savage war. Cosmos and Chaos were of equal strength. It was believed the conflict would last forever.

--

Harmony

Cosmos has formed a plan to attack Discord at its core- Chaos' castle. Her warriors would venture into an unfamiliar land, with enemies who they have no information on, no face to look out for. An empty slate of a land, a canvas that these warriors memories would begin to paint on. Cosmos gave them one, unforgettable rule:

"Trust no one except each other."

The warriors of Harmony, clutch to this rule as tightly as they can and march forward into a land of uncertainty.

--

Discord

Chaos has given his warriors absolute freedom on how to dispose of the annoying swarm of gnats closing in on his castle. Having the home-field advantage gave him massive breathing room. His warriors have perks when on their own land. They can influence the land around them, summon their own lackeys, and control civillians. The one order Chaos gave to them:

"Destroy the Harmoy scum, at all costs."

Glee filled their hearts thinking about the suffering they would be able to put the harmonized scum through.

Thus, the first battle in the endless cycle of wars begun. But in the end there is one question:

Who will win?


​