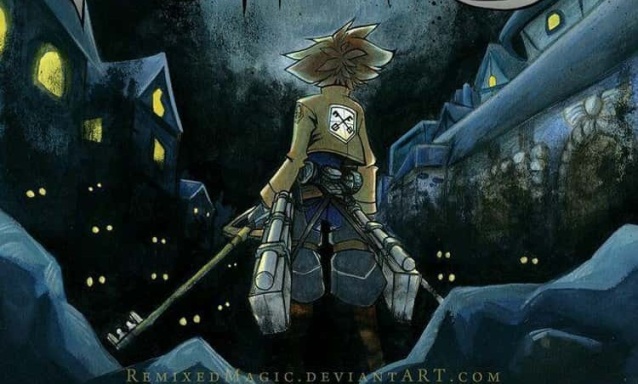 Joined

Jan 14, 2021
Messages

497
Awards

32
Age

30
Location
Ok so I'm not expecting any Kingdom Hearts announcements at this show, but based on what was shown in the teaser and games that are known to be in development, I've compiled a list of what I think we'll see.

Disney and Pixar:
Dreamlight Valley (seen in the teaser and name-dropped in the announcement)
Disney Speedstorm (also seen in the teaser)
Disney Mirrorverse (same as the others)
I don't know if we'll see anything else, but maybe more mobile games if anything.

Lucasfilm Games:
Lego Skywalker Saga (in the teaser)
Because the name of the showcase is Disney & Marvel, I'm not expecting anything else from Lucasfilm. I'd love to see more of Star Wars Jedi:Survivor and there's plenty of other Star Wars games not to mention the Indiana Jones game, but again it's specifically the Disney & Marvel Games Showcase so I think Lucasfilm and 20th Century will be in the minority.

20th Century Games:
Avatar: Frontiers of Pandora (shown in the teaser)
Aliens: Dark Descent (same as above)
That's probably all we'll get from 20th Century. There's another Alien game in development but I don't think that one is far enough into it's development cycle to be shown yet. The only other thing we might get is the announcement of a new Simpsons game.

Marvel Games:
Midnight Suns (in the teaser)
Amy Hennig's Marvel Ensemble Game (seemingly the big announcement that they're betting on to sell the entire showcase)
Again this is the Disney & Marvel showcase so I expect a greater emphasis on Marvel than the other two. As for what we can expect, I really don't know. Spider-man 2 would be a safe bet, but Sony will likely save it for a State of Play and probably not until after God of War:Ragnarok's release (that goes double for Wolverine). We could get reveals for the rumored Black Panther and Iron Man games from EA, the long rumored Marvel fighter from Netherrealm, or maybe some surprises like Captain America, The Incredible Hulk, Doctor Strange etc. There's also mobile games but I'm not gonna get into that right now.

P.S. One major thing that could determine how much we actually get from this is the runtime. As far as I know, nothing was said about how long it will be so it's really hard to figure out how much or how little we're going to see. It could be an hour long show (or maybe even shorter), or it could be an epic multi-hour event. If I had to guess I'd say it will probably be the former but who knows.