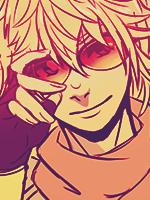 Joined

Mar 31, 2008
Messages

12,519
Awards

6
Age

31
Location
I don't usually go to you guys for advice, but I'm at a dead end, so here's the jist.

I've been friend with this girl for over three years now. We started out as just two people who would say hello to each other every now and then and then upgraded to good friends. We've been talking a hell of a lot more in recent months than we did in the 2-3 years that we've been friends. At the present, I consider her one of my best friends. Now, this is where it gets a little complicated.

I would say over the last week or so, certain feelings have been formed for her and I really don't want them to be there for various reasons. First and foremost, I've been down this road with one of my friends and actually dated them, but it ended badly, so I'm sure y'all can imagine how I fear this will potentially end up with the girl I'm currently liking "in that way". Second reason is that she's currently in love with someone else(another friend of mine) and that guy she likes has a GF, so it's a bunch of complicated shit piling up top each other. The final reason I don't want to feel this way for her is there is a possibility that if I admit my feelings to her, she could reject them and that would just create a whole hell of a lot of awkwardness between us.

I guess what I'm looking for advice-wise is just how to proceed. I'm split on telling her and keeping my big mouth shut.