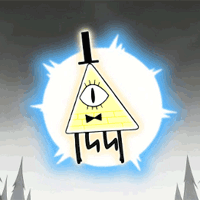 Joined

May 12, 2004
Messages

7,089
Awards

14
Age

13
Website
I hate posting things like this, but I guess this problem has been going on for a while, so I figured I'd ask for some advice ;w;

Back in early 2013, I left Disney World after working there for 6 months, leaving behind the best time of my life. After making many friends and being independent for the first time, I had to leave it all behind. And, since then, I haven't been happy at all. I don't feel like doing things a lot of the time, the things that I love doing the most don't really make me happy anymore, and it took me a year to get back into school. However, going to school is oft-putting because I have bad panic attacks in class. I was also a lot more confident when I was at Disney and would strike up conversations a lot (which is odd 'cause I'm a very shy person haha), but now I'm REALLY anti-social and I have a hard time talking to anyone. I get super nervous when I try now, unfortunately.

Whatever this feeling is, I've kind of dealt with it since I got back from Disney. I thought I was depressed and that I got over it, but very recently, I've been feeling more unhappy. I keep getting upset, and it's a struggle to do the things I want to do. I rarely leave the house, too, and not being able to drive (because of anxiety) makes it worse.

So my question is is this probably depression and, if so, what are some ways I can overcome this? Also, if it's of any help, I used to see a psychologist for my anxiety problems, who has helped me tremendously with that, but I can't really go back to see her right now because of some reasons. Right now, I'm just looking for some ways to start overcoming this problem.

Thanks for any help. I greatly appreciate it!