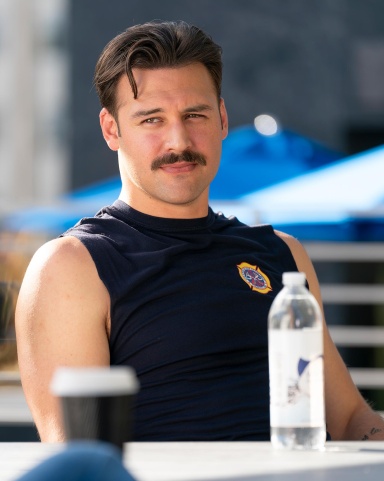 written in the stars
Staff member
Joined

Jul 13, 2008
Messages

35,501
Awards

96
Age

31
Location
Website
Kingdom Hearts series creator and director Tetsuya Nomura recently spoke with Denegki Online about KINGDOM HEARTS Melody of Memory. Thanks to goldpanner, we now have full translations of Nomura's interview with Dengeki where he discusses the development of KHMoM, the lack of PS3 and PS Vita games in the series, and the "something good" Nomura will be able to reveal in 2022.
――The game and soundtrack released at the same time. First, let's talk about the game, KH MoM. Indieszero, who are famous for the Theatrhythm games, worker on this too. What kinds of things did you ask them to do with regards to development? 

Nomura: the project proposal indieszero first gave us was, to put it simply, a KH version of Theatrhythm FF. It felt like a more advanced version of the game Theatrhythm Final Fantasy All-Star Carnival, in arcades now. After seeing that, I told them I didn't want to just make Theatrhythm KH.

The original reason Theatrhythm FF went with a side-view music score game design was because it fit the vibe of a "music game for Final Fantasy." The Theatrhythm games only use side-view because the original FF games did. So, I told them it wouldn't work to just do the same thing for KH. It was the same for "DQ" (Theatrhythm Dragon Quest).

So, we decided to start by thinking about what a "music game for KH" should look like from scratch, just like they did when developing Theatrhythm FF.

――Actually playing the game, we felt it was both similar to and completely different from Theatrythm.

Nomura: I wanted to find a way to fuse the action of KH with a music game. I had indieszero do a lot of trial and error on that point. It didn't come together immediately - it took a lot of test plays, rejecting stuff, trial and error and more before it reached its current form.

It wasn't easy to drop action into a music game. We broke down the process over and over. It was also extremely important to avoid screen sickness, since the original concept for what would make something KH-esque was "comfortable play." We put the utmost care into that during development.

――Despite being a music game, you jump, attack with the Keyblade and more - it really feels like playing a normal KH game.

Nomura: I'm so glad to hear that. The entire point was for the players, not just us, to feel that KH-esque comfortable play.

――We were also interested in how Kairi narrates the story as you progress in this game.

Nomura: This game doesn't have as much plot as a conventional KH series title, but there are still developments I want series fans to make sure to see. Kairi has a particular involvement in the story of this game - for the details, please play it and see for yourself.

――There are over 140 playable tracks. Did you give any opinions on the track list?

Nomura: Not really. I didn't want to go with a format where we release additional songs as DLC post-release, so I asked them to make sure to add as many songs as possible for maximum satisfaction in this one title. That's about it.

――Now, we want to ask about the KH series as a whole. KH3 served as a punctuation point in the plot, but there are still unresolved characters and mysteries, right?

Nomura: The remaining things that were foreshadowed will absolutely be resolved in future games, but, I do want to slightly change the format we've had until now. I want to shake things up with a different world and new story, while also resolving existing foreshadowing.

――KH UX Dark Road digs into Xehanort's past. Do the characters from that have a possible role in future games…?

Nomura: KH UX Dark Road isn't a game made with future developments in mind, it was a project I already had in storage. It was released into the world because the KH Union χ team came to me saying they wanted to do it.

I don't think the story will take any turns that will see Xehanort appearing again as a main boss to fight. But his impact remains, which you will see in the story of KH MoM.

――Foreshadowing and mysteries are one of the appeals of the KH series, but how far are you planning ahead during production? For example, when you were developing KH1, had you already envisioned the existence of Roxas?

Nomura: If I am working on a KH game, I am usually thinking about one game ahead. So to use your example of KH1, I already had the next game KH Chain of Memories in mind. So when I was working on KH1, I had vague ideas about starting with a new protagonist in KH2, where Roxas appears, but I hadn't formed a definitive concept at the time.

On the flip side, not all of my plans get used. KH UX Dark Road was one such thing that was in storage for a time.

――The KH series began on the PS2, but you didn't have a chance to release games on the PS3 or PS Vita. (※The KH1.5 & KH2.5 HD editions were released on the PS3.) Were any projects ever in the works for those consoles?

Nomura: I had some vague plans for the PS3, but as I was working on FF Versus XIII at the time, so nothing was ever in the works. The PS Vita has high specs for a handheld console, so we decided anything we could make for it would probably just be better off on a home console, and in the end didn't make any plans.

――The PS5 and Xbox Series X are here now. We're wondering, if you get to make KH games for the next gen consoles, what will they be like?

Nomura: Each brand has already announced some big name titles. Any KH game for the next gen consoles will be a latecomer, so we would have to make something with enough surprise factor to match up to the existing line-up. Of course, we haven't announced we are making any new games for the PS5 or Xbox Series X. This is all hypothetical (laughs).

――Another huge appeal of the KH series is the music created by Yoko Shimomura and her music team. How did she come to be appointed as the composer for KH?

Nomura: She was recommended by the music department from back then. I'd met her thanks to Parasite Eve, and knew she was very easy to talk to, so I ended up asking her to do the music for KH too. She's been with us so long now, and it seems the fans adore her too.

――She's popular overseas too, isn't she?

Nomura: Once when I went overseas for KH related work, I was very surprised when the staff over there told me that the fans there call her a "Goddess." I asked them what they call me, and they said "Papa." I was like, what! (Laughs) The difference in level is just (laughs).

――During work on KH1, what kinds of orders did you give Shimomura regarding the music?

Nomura: KH's signature field music that switches to battle music is something I had wanted to do from the start. I remember her asking to do that. Also, I remember telling her that since this game has Disney worlds, I wanted the music to feel reminiscent of being in a theme park.

――What do you think is the appeal of Shimomura's music?

Nomura: I think perhaps the waves of emotions you can hear in her music. Perhaps you could say they gave a sense of storytelling to them.

――Takeharu Ishimoto & Tsuyoshi Sekito are also established KH series composers, aren't they?

Nomura: I think the first game I asked them to work on was KH Birth by Sleep. Ishimoto was also involved in TWEWY and Dissidia FF, so I had known him for a long time. As the fans know, he is very good at making stylish music, so I usually ask him to do battle music and the like.

Sekito is very good at making bright, joyful music, so he is a perfect fit for the KH aesthetic. I'm grateful to have him. Also, as a member of the Osaka team, he is in close contact with the developers and thus is a great person to ask for mini game and screens music.

――The soundtrack, packed with music by this team, released the other day.

Nomura: We weren't sure when to release KH MoM, until we heard that the soundtrack release date had already been set. I personally love matching numbers, so I was impressed with the date they had picked. I was a bit surprised that the KHIII soundtrack hadn't come out by then though (laughs).

――Considering when the game came out, that is kind of weird (laughs).

Nomura: Right? I'm glad it's finally out.

――Did you have anything to do with the soundtrack?

Nomura: I supervised the packaging design. I also wrote some commentary for the liner notes.

――The KH series has a huge amount of music. Which tracks in particular left the deepest impression on you?

Nomura: It would have to be the theme song Hikari (Simple and Clean). I hadn't imagined Utada Hikaru would accept, so this song left a deep impression on me in several senses. Back then a lot of people told me she probably would reject it. I decided to take a chance under the impression she would probably say no, but beyond all expectations she said yes.

When Hikari (Simple and Clean) was finished, they showed it to me in the recording studio. Listening to it in a studio with built in audio equipment magnified the impact of the music a hundred fold. I will never forget the goosebumps I had.

――Do you have any other favorites?

Nomura: It's hard to choose… I don't mean to toot my own horn, but I honestly think the KH series is packed with memorable music. I wouldn't give the OK on any song I didn't think was good in the first place, so it's natural I personally would think they're all good songs.

I think I'm fairly strict about the music. The tracks that make it into the game have undergone several retakes before they got my approval, so to me they're all worth listening to.

――What is your criteria for approving game music? We can imagine there are various points: the intro, overall melody, aesthetic fit, etc.

Nomura: Let's use the KH2 Twilight Town field music for example. I had a clear vision of Twilight Town in my head, so it was very important to me that the music fit the vibe. I was groping in the dark myself for a bit. I think it took a while before I approved that one.

But not all tracks involve the same criteria. For boss themes etc. I prioritize catchiness and coolness.

――KH is full of memorable tracks. So it was thanks to both your relentless retake requests, and the composers' effort to respond to them.

Nomura: An interview with the composer team was published a little while ago that touched on my retake requests (laughs).

I would like to defend myself for a second. They said I don't give detailed requests, like talk about the intro or the chorus or whatever. But I actually do give all kinds of instructions. "The intro is good but the part after that…" "Add this instrument" "Leave this part in, but cut that sound out" and stuff like that. In fact, I think I'm very detailed (laughs). Maybe it's because of how the go-between staff convey it? But I'm pretty sure they don't change what I say (laughs).

And then Sekito said I barely ever approve a track on the first take, but I'd say I approved about 80% of his music straight away (laughs). There was one track that took a very long time for me to approve, so maybe his impression was colored by that.

――Most people do remember negatives more than positives. Maybe times where you didn't point out specifics or rejected their work left a deeper impression, which was reflected in their comments (laughs).

Nomura: They gave the impression that I only ever give vague retake requests, so I want to defend my honor here (laughs).

――Speaking of, when you request a song do you give detailed instructions?

Nomura: Usually it's the development team who places orders for music, not me. The team decides what music is needed, and sends a request to the composers. Then, I participate in checking the created tracks. At that stage I either give a detailed retake request, or I give the OK straight away.

――Finally, a message for everyone looking forward to the soundtrack and game.

Nomura: We were able to release KH MoM and the soundtrack without a hitch despite these difficult times thanks to the hard work of everyone involved. I think both can be enjoyed for a long time, so please immerse yourself in memories of the KH series. I think perhaps KH MoM will see a little break in new titles in the series. The 20th anniversary of the series is coming in 2022. Things are moving along and it looks like I will be able to announce something good, so I hope you keep a close eye on us.
Follow Kingdom Hearts Insider on Facebook and Twitter for the latest updates on Kingdom Hearts Union χ [Cross], Kingdom Hearts Dark Road, Kingdom Hearts III, Kingdom Hearts Melody of Memory, and all things Kingdom Hearts and The World Ends With You! Don't forget to read our review about Kingdom Hearts Melody of Memory!