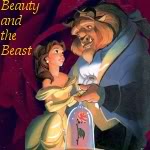 You will open the door to light!
Joined

Jul 17, 2006
Messages

2,131
The American gaming magazine Nintendo Power will have a special feature on Kingdom Hearts: 358/2 Days in their July issue. The excerpt from the magazine reads:

No teases or sly hints about next month's cover game, because we know how long many of you have been waiting for our big story on Kingdom Hearts 358/2 Days for DS.


Also, on Tuesday Utada Hikarui released her album This is the One. Simple and Clean and Sanctuary are bonus tracks on the album.

And, Dave Boat the voice actor of Lexeaus in Kingdom Hearts: RE: Chain of Memories, will be coming back to perform his role as Lexeaus for Kingdom Hearts: 358/2 Days.

And in Final Fantasy news, Dissidia Final Fantasy will release as a PSP bundle in the United States. It will be exclusive to Gamestop. The package will include a Mystic Silver PSP-3000 system, Dissidia Final Fantasy game, Final Fantasy VII Advent Children, and a 2GB Memory Stick. It will be available in America starting August 25 for $199.99 at Gamestop.
Last edited: