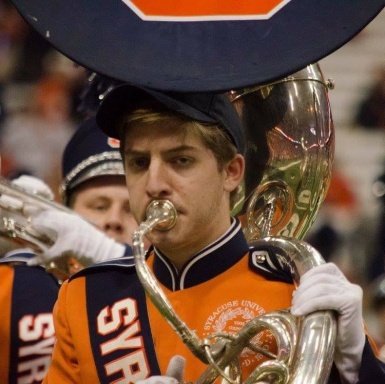 Joined

Apr 7, 2013
Messages

2,188
Location
Hello, everybody. Since the most recent trailer for Kingdom Hearts III and the latest story update in Japanese Union X [Cross], I think it's safe to say that Data is a lot more important than we gave it credit for. Let's look at data throughout the different games and see how it's become more and more important:

Kingdom Hearts Coded

This is where data was introduced, with bug blox forming as natural manifestations of "bugs" in the data world. Bug blox were not active enemies, but could be manipulated by individuals to corrupt people, entrap people, form structures, and occasionally be controlled by a core blox.

Jiminy's Journal was the source of the data worlds, and it is given later significance as it is referenced to the Book of Prophecies. The data world did not serve as anything other than a simulation to the outside world, however you could live inside of them and manipulate them.

Special thing to note: Data could be destroyed, but Data Sora, a construct, was still able to recreate his keyblade in a form that was indestructible to Maleficent's magic, much like a real keyblade.

Kingdom Hearts DDD

Data is briefly mentioned by Ansem the Wise as something being hidden inside of Sora as a projection. This may be a more ambiguous word for data, but we'll see later than Ansem is familiar with what Coded considers "Data".

The Datascape is also pursued by Maleficent in this game briefly, hinting that she finds some greater use for it yet. Whether this is just general control of the worlds or some other power is unknown.

Kingdom Hearts 0.2

The aforementioned data is mentioned again, reassuring us that Yen Sid is aware of it and deciphering it for some purpose left for III.

Kingdom Hearts Union X [Cross]

In a recently revealed cutscene between a shady figure and Maleficent from the present in Union X [Cross], we learn that the worlds recreated were constructed from DATA by the Master of Masters. It is unknown if this includes the new Daybreak Town or if it just refers to the worlds created by the Book of Prophecies, however, judging by the connections between the Book of Prophecies and the journal, we can assume that they have similar powers, and that the Book of Prophecies can just be another magical book that can manipulate this fourth element of the universe, "data".

Kingdom Hearts III

Hoo boy. So, it looks like it is officially confirmed in III that Twilight Town was reconstructed using Data in the beginning of II, so Ansem had knowledge and practice forming data before. Now that we know this, we know that every person in this simulation was also recreated perfectly with data and able to fully interact with real-world characters like Roxas. Speaking of Roxas, it also looks like they are aiming to recreate him with Data through Ansem's research and previous experience with Roxas in the Data version of Twilight Town, since Ienzo hints that Roxas would have his full data in that Twilight Town.

Oh, and those fists and such that look like they're created out of nanobots? Look closer. They're actually bug blox. And that Riku in San Fransokyo is probably Data Riku since the world is themed around Data from the looks of it.

Now that I've seen all of this unfold, I think it's safe to say now that disregarding Coded as almost a non-sequitur may be a mis-branding considering how much of it is now affecting the main plot. I never thought I'd see the day where Bug blox would appear in III and data would be referenced as a material in Union X is all I'm sayin'. Most of the data characters from Coded still seem to be pretty pointless, though. Maybe data Sora could make a cameo in III?