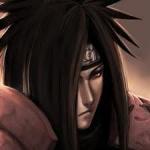 Joined

Nov 28, 2008
Messages

6,422
Awards

1
You mean the subtitles that read: "However, both Sora and the last one are on our side."?

That was likely a mistranslation. What it should've read was: "However, Sora, the last one, is on our side." Of course, we all know how THAT ended (thanks, Lea)....

I'll admit, though, that when Xehanort describes what happened to Terra, Aqua, and Ven, he does conclude with: "....and one became my vessel." He's right: Terra did become his vessel....in BBS. That doesn't mean that Terra still IS his vessel, though. Xehanort could've just been referring to what happened IN THE PAST.

Also, who says Eraqus is going to "rest in peace"? I think he's going to be revived just like his students.
You can't just go and say something is a mistranslation to fit your ideas. All the translations I have seen say the same thing, one of the lights is on Xehanort's side and that is Terra obviously. There is absolutely no arguing that fact.
How can Terra be free from Xehanort's control if HIS body is Ansem SOD's body?
Actually Terra's body would have been Xemnas' body. Ansem SOD did not have a body until he possessed Riku in KH1.