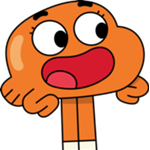 All right, don't have a crap attack
Joined

Nov 11, 2007
Messages

4,354
Awards

2
Oh KHI, I am at quite a crossroad in my life (note; exaggeration).

Here's the thing. I'm 18 right now, soon to be 19, and I've been working since I was 16. My first job was at a seafood restaurant where I started washing dishes and then eventually was er. . . promoted to Host. Well anyway, that ship sailed (get it? cause it's a seafood joint?!) they eventually relocated and I was quite inconvenienced by it so I had to quit.

Anyway somewhere in that time frame I acquired another job because the hours just weren't cutting it and I have to help out my mum with food and bills and stuff. That job was at an Italian restaurant. My position? You guessed it -- fucking HOST. I am still currently employed here.

As I'm sure you can imagine, two years of directing people to tables can get a bit repetitive to say the least. Don't get me wrong. I love my job. . . kind of. I like interacting with the customers in ways where I'm not responsible if their food comes out like shit. So I am almost never unlikable. I like that. I like all my co-workers -- except one. I genuinely do enjoy it.

But at the same time. I feel trapped. I've busted my ass for my supervisors in hopes of a more productive position, but to no avail. I know they like me. I dunno. This is getting long.

The thing is KHI -- I have a tab open right now with a Starbucks job application filled out, and all I have to do is submit it. But should I? I mean why quit when I'm not really unhappy. Plus I'm good at what I do (though I'm sure anyone can be good at seating people) and I know my way around situations and I have power over those damn waitresses. I have respect. But it'd be nice to try something new right? But then -- what if I end up with no job? Is it worth the risk? What if I'm more miserable at Starbucks than at my current job? Help me KHI!

BTDUBS KHI you may be thinking "well he doesn't know if he'll even get the job at starbucks" but alas, I do. You know why? Because of my last name. My last name is fucking Coffey. I mean come on, STARBUCKS COFFEY. And if that doesn't impress them then they don't deserve my quality workmanship.

No, but really, some advice would be nice. Thanks KHI!