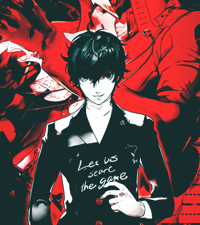 ᴋɪɴɢᴘɪɴ &#743
Joined

Mar 30, 2010
Messages

3,487
Awards

18
Website
Well, I feel that 358/2 Days was (in my opinion) an easy game. I let this pass by and moved on to other games. But in the end, I still felt my time with 358/2 Days was not complete. There needed to be something more difficult added on to the game. So in response, I created two new modes: Critical Mode and "ULTRA Critical" Mode. (I will be creating a thread for ULTRA Critical Mode soon.)
These are basically challenges and are meant to do what it says, give a challenge. If you know what Critical Mode is, you should know where this thread is going. If you don't, then I'm here.
Critical Mode was introduced in KHII:FM+ and is supposedly going to be in our US release of BbS.
You spend the whole game playing on a slightly tougher Proud Mode. But there's one catch, you are at the level 1 THE WHOLE GAME! This causes you to rely on what abilities, etc. you have and use some skill.
Now, doing this on Days is not that hard. Basically, DON'T EQUIP LEVEL PANELS. That's it. Nothing more. Any other panel is free to be used. This may sound easy, and when you first start it may he surprisingly easy as well. But by the end you will be dodging and blocking for your life. Note: Proud Mode is the way to play Brotha'!
Your "friends" during your playthrough:
- Dodge Roll and Block are your best friends. Abuse the gift.
- Magic. Long range will protect you from damage, which is the most important part of this challenge.
- Accessories. Any form of defense is SUPER IMPORTANT, because there is always a risk of being hit.
- Auto Life. This is gonna save your arse, just in case you get hit.
My last tip to you: PATIENCE! You will die sometimes. Don't worry, keep on trying.
If you have questions, PM me.
Thanks!
Last edited: