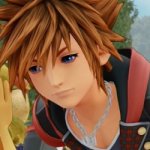 Joined

Apr 7, 2005
Messages

3,879
Location
IT IS BACK AGAIN...AND THIS TIME THIS RP IS GOING TO GET GOING FOR SURE!...THIS TIME AROUND!
​
.:[CRISIS REALITY]:.​
A Final Fantasy VII: Crisis Core
Alternate Universe Roleplay
Created by Danica Syer (formerly known as Candy Fair)
Co-Creators: Rauxlen and Neglect
​
PLEASE READ:​
Welcome to Crisis Reality: A FFVII: Crisis Core Alternate Universe (story) Roleplay! If you're wondering if this is a FFVII: Crisis Core related, roleplay, which you should tell by the title, it is! Anywho, before you go on. We'd like to welcome you here and that if you are interested, please read below and if you any questions/suggestions/ideas and comments, please do so and ask/comment away! We'd happy to respond but anyway, aside from that let me explain this RP:
This roleplay does pertain to the video game Final Fantasy VII: Crisis Core but it is an Alternate Universe.​
If you're unsure what that is:AU=Alternate Universe, meaning a canon story that is set in an alternate universe basically what the word says. So this story relates to Crisis Core very much so but is also a story set in a different place and has a different plot to it. Hope this helps explains if you're wondering about this RP.​
UPDATE! PLEASE READ THIS:
As of January 3, 2010:​
This roleplay was supposed to start over in August or September of 2009 but due to school, college, and work going on, nobody had time and plus I become occupied with things...thus never setting the RP to action or start. And then of course we all know the RP section has changed and although I would of start making a new OOC/Sign-Up Thread...I wasn't there at the time and I decided not to do anything until I was done with my first semester from college....and now I'm on break, so I thought I should do so and this sign-ups will go until May or early June as I have college until then and also for those who are in school or whatever, might need time to RP, this is the reason why the RP sign-ups are up now and that the RP won't start until at least school ends for the summer break. Hope this helps if there are any confusions and such.​
Plot:​
On the Planet within the timeframe of Crisis Core, the several unaccountable disappearence of ordinary citizens have enticed the involvement of Shinra's elite military branch, SOLDIER. In accordance to proximity readings, the suspected area embodies an odd electro-magnetic field which renders renders the many technology equipment dysfunctional. In concern with the instability that this quaint activity may bring. 1st Class SOLDIER Zack Fair is assigned to the classified operation, and is immediately sent to investigate. Secretly followed by his former friend and tutor, Angeal Hewley, the two are witness to the discovery of something shocking and alien to abysmal proportions; a portal named Midbend, functioning as a gateway to an uknown destination. Driven by instinctual curiousity, Zack Fair approaches the portal so called Midbend, only to be vaccumed in by the strength of its gravitional pull. Angeal, observing this occur, follows Zack into the portal. The two find themselves in an entirely new universe, yet sharing identical attributes to their own. Now existing in this alternate dimension, their presence may indicate something greater than the two could imagine and the oddity of it all is, they feel a new sense of consciousness; they begin to feel....'real'. Amongst their mission, they are about to meet unlikely allies and about to go through series of events and chaos that seems further from anything they imagined.
NOTE: I will add additional plot later.​
RULES
No Godmodding/Powerplaying!​

Proper Grammar/Puncutation is a must! I don't want to have and try to decipher typespeak (examples are lyk OMG I h8u zck fair) unless something is wrong with your computer or whatever, please inform one of us.​

Please have more then one liners simply because one-liners are no fun. I suggest a paragraph is the shortest that you can type. Aside from this, the longer, the better.​

4 character is the limit. By the way, a note to you all: If you are a busy bee but like to join this RP, please only do 1 or 2 characters, and not all 4, just so in case you be in the RP and not have to give up any characters and so forth. Just an advice/ a word of wisdom! Also up to at 5-6 abilities. Most is 6. Least is 2 or 3, depending on your character.​

In discussions, I'm not a big fan of swearing, so don't do it too much, please! In the RP is fine, but a limit would be nice or refrain of swearing would be nice.​

Like many other RP, it applies here and everywhere: Respect others and their opinions, PLEASE! I don't tolerate anybody bashing others just because they think their ideas sucks or whatever, if you don't have anything nice, DON'T say it. Unless you're helping somebody else out or giving them solid advice, NO BASHING OTHER ROLEPLAYERS or one of us here (especially me) will make sure you'll be kicked out.​

Romance is allowed but please keep it at a PG-13 rating!!!!​

Critiscism and comments are accepted. But please if somebody doesn't want too much or too harsh criticism, don't give them trouble!​

Have fun!​
Note: If you have any ideas/comments/questions you want to contribute and or ask, PLEASE DO SO! We value your opinions, comments, and will try to answer what we can!​
CRISIS CORE CHARACTERS:
Zack Fair
Angeal Hewley
Sephiroth
Genesis Rhapsodos
Cloud Strife
Tseng
Reno (this can include him)
Cissnei
Aerith Gainsborough
Lazard
Hollander
Tifa Lockhard
Yuffie Kisaragi​
Templates:​
OC CHARACTERS TEMPLATE:
Name:
Age:
Gender:
Description:
Bio:
Weapons/Choice of Defense:
Abilities (up to 4):
Other Info:​
NOTE: If you have no abilities, then don't fill that part out. You can omit it or leave it out.
FINAL FANTASY VII: CRISIS CORE CHARACTER TEMPLATE:
Name:
Age:
Loyal to Shrina or Oppose:
Weapons/Powers:
Abilities (up to 6 please):
Description:
Bio:
Other Info:​
Note: Pictures are welcome for the description! ​
ROSTER:​
FFVII: CRISIS CORE CHARACTERS:
Aerith Gainsborough-Flower​
OC CHARACTERS:
Kei-Rauxlen​
PENDING:
Reno-Artistry of Schedius
Georgia (Georgie) Syer-Danica Syer
Kei-Rauxlen
Zack Fair-SilentTrinity​
Last edited: