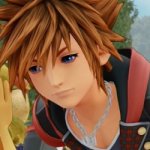 Joined

Apr 7, 2005
Messages

3,879
Awards

0
Location

On the Planet within the timeframe of Crisis Core, the several unaccountable disappearance of ordinary citizens have enticed the involvement of Shinra's elite military branch, SOLDIER. In accordance to proximity readings, the suspected area embodies an odd electro-magnetic field which renders renders the many technology equipment dysfunctional. In concern with the instability that this quaint activity may bring. 1st Class SOLDIER Zack Fair is assigned to the classified operation, and is immediately sent to investigate. Secretly followed by his former friend and tutor, Angeal Hewley, the two are witness to the discovery of something shocking and alien to abysmal proportions; a portal named Midbend, functioning as a gateway to an unknown destination. Driven by instinctual curiosity, Zack Fair approaches the portal so called Midbend, only to be vacuumed in by the strength of its gravitational pull. Angeal, observing this occur, follows Zack into the portal. The two find themselves in an entirely new universe, yet sharing identical attributes to their own. Now existing in this alternate dimension, their presence may indicate something greater than the two could imagine and the oddity of it all is, they feel a new sense of consciousness; they begin to feel....'real'.
Amongst their mission that they learn on what the place is called Earth, they are about to meet unlikely allies including a boy named Rex Reedington who has yearned for nothing more then adventure and persistence to fight for what it is good, as well as other humans and even some from their own hometown. It is then they are about to go through series of events and chaos that seems further from anything they imagined.
As the analog clock on the side of the classroom wall turned to 11: 20, a brown-haired boy sitting in the desk below across the room glanced up at it; his emerald-colored eyes glaring at it for being quite sluggish at that moment. Come on! He thought impatiently. Only 5 more minutes till school would be let out. This he can hardly wait for. Too bad he only finished his English finals about 15 minutes ago. He wondered if he missed a question about similes and metaphor about that one book they read for class Chant and Shackles, he had studied all night.


​
The question had asked:
'The wooden chair tried to saunter over to Tory. As it did, it almost fell over from the leftover piles of block. "Oh dread those blocks are definitely have the essence of troublemakers if you don't mind me saying."
Is this quote, what is used in the wooden chair's quote:
​
​
a) Metaphor

​
b) Simile

​
c) Personification

​
d) Oxymoron

​
e) I'm stupid, I don't know. (You'll get a zero if you answer this)


No, it was metaphor! He remembered the text from all the studying he done over the past few nights ago. So he should of have gotten it right because there's no way it could be simile or personification.
He looked across the classroom to see how his classmates were doing. Some of them had finished their finals and were equally bored as he had been, that or whispering to their friends. The others were still looking down and writing considering they weren't done. Too bad his best friends weren't in the same class. For one Georgia Syer, one of his best friends, would probably be whispering to him about how monotonous the finals were. That or shoot airplanes notes at him when the teacher wasn't glancing at him.

He dared not to stare up the clock again as it ticked. He knew it would cause the time to just go by at a snail's pace.
"4 more minutes," he heard his English teacher, Mr. Brown say as he looked up at the clock. Rex decided at the moment to contemplate about his year at school. So far Freshmen year turned out alright despite the fact he had a bully who picked on him. Too bad, he wasn't good standing up to the bully and most of the time, his friends had to help him stand up to them. One in particular by the name of Kul who had liked to pick on him for reasons that he was scrawny and small, which were lies and talks of discouragement. Not only that but there was time Kul was beating him up until both of his brothers had both arrived on the scene and helped him up. The stupid bully would have gone after him but Mack had brought a teacher with him. He also warned him to stay away from his brother. Kul had been suspended and truthfully Cliffton would of have pounded Kul if not for wanting to get into trouble.
Somehow at this point, Rex wished he was stronger at standing up for himself. He apologized to his brothers for the trouble but they insisted it wasn't his fault. "You didn't do anything and there'll be losers out there," He remembered Mack telling him while they were waiting in the nurse's office. He liked Mack was a good brother to reassure him of this. Still….he could of done something about it. Instead he had to face humiliation again of being the youngest of the Reedington brothers who was a chicken. Not only that but he had to have others save his own neck. He didn't like it that much considering he didn't like to fight yet he got pounded every chance anytime Kul and his friends came nearby.
Brinnnnnnnnngggggggggg! The bell screamed, interrupting his thoughts at that moment. Rex Reedington jumped up out of his desk. Finally! He would now be free for the summer! He could hardly wait as he gathered his pencils and put them into backpack. He was about to rush out of the class when he heard, "Wait a minute Mr. Reedington," He groaned, wondering what his teacher could want now. Didn't his teacher know that today was the start of his freedom? He turned around reluctantly as some other students walked by. Some of them glanced his way while others whispered and started laughing.
He would of normally cared but ignored them as he walked over to Mr. Brown's desk.
​
"Ah yes, now as you know you're going to be a sophomore, am I correct?" He asked, smiling at Rex. He adjusted his gold spectacles. Rex nodded. Indeed, he was.
"Well then, I wanted to say thank you for a wonderful year!" He said. He took out his hands as if he wanted Rex to shake it with his. Rex stared at it for a few seconds. Wait that was it? Then realizing he had manners, he smiled and shook it. "No problem Mr. Brown. I'm always glad to be here and it was great year." He replied, hoping he sounded honest. He was considering he loved English class. Mr. Brown beamed at him. "Off you go now!" With that Rex made a zipping beeline to the doorway. "Have a great summer!" He called although his pupil had already disappeared out of sight.
Once he got into the hall, Rex almost came face to face with a pale skinned person who had short, spiky inky-shaded hair. She reminded him more of a guy but nevertheless, he knew it was a girl as she said: "Hello Rush-a lot." He would of screamed but stopped right there on the spot.
"Whoa geez, Georgie. You almost scared me!" He said, panting a bit as his best friend, Georgia Syer (who preferred to be called Georgie) smirked at this.
"Oh my bad but you were rushing out of the classroom like 'I can't wait! I reallyyyyy can't!'" She added, trying to imitate him. Rex smiled a bit considering she was right. He couldn't help it though. He was going to be free from the likes of piles of schoolwork as well as torture from Kul, a horrifying bully for three bully-free months. It was at that time, he would be able to escape into a temporary paradise on Earth.

The two started walking down the hallway towards the south entrance of the school instead of heading towards the buses that were located at the north entrance of the school. Originally Georgia insisted that she had to go home and take the bus but considering Rex's mom invited Georgia over to hang out with Rex which made his day from good to greater. The two friends were supposed to meet up with Rex's older brother, Mack who was scheduled to pick them up from school. Unlike Rex, his school ended a week earlier considering he had graduated from high school and was supposed to have an early summer. Despite this, Mack claimed he was an official freshman at the University of Plaintracke and that he was planning to work on what to do once he arrived there.
​
Once they got outside, Rex held out his arm. "Summer is finally here!" He sighed, closing his eyes and sinking into the warm, breezy atmosphere. Georgia on the otherhand was scanning around the driveway for a sign of where Mack would be. Many of the other students walked by, doing the same while others headed for their cars.
"Hey," Rex started to say glancing at the foamy clouds overhead. "Do you suppose our summer.." Georgia looked over at him. "What about summer?" She asked him, cocking her head a bit. Her
blue eyes blinking.
"Do you think that we will have adventures?" He wanted so bad to escape the reality of this world. He wanted to be grasped from the dull days and plunge into the route of a non-existent fictional journey.

He wondered if it he lived in another world such as the ones in Final Fantasy games, he'd be able to live Zack's world instead of his own or something unusual happens. He loved Crisis Core and had played more then ten times over and over. Hoping to see the areas of Gongaga to Midgar. He loved also playing as Zack Fair, knowing that his fictional hero had strength and was optimistic. Rex wished he was strong like Zack in that sense. If only he could be like that. Cheerful, happy-go lucky, and be able to fight for himself. Most of the time, Zack fought for himself although on occasions, he had help from his allies. Sure it was a video game but at least Zack reached his goals. His allies didn't have to fight too many of their battles for him.
​
Rex was thinking about this when several students started clapping and shouting. Some others watched in amazement. Of course Rex paid no attention to them, they were probably cheering about something random a ridiculous kid in his car would do. It was that moment, he heard his name being called. He looked to see Georgia nodding. What was she nodding at? He glanced and saw that driving towards their direction was a black 911-model Porche. He saw the driver, a spiky hair, light brown hair boy wave at them. His hands were outside the window. It was Mack who had come to pick them up. Georgia waved at him as he slowed to a stop. The two of them rushed over to the Porche and opened the back door. "Hey guys," Mack greeted them once the two clambered into the backseat. "Hey Mack!" Georgia greeted him, waving her hands. Rex was about to greet him when a loud voice called: "HEY MACK! DON'T FORGET ABOUT YOUR DEAR BROTHER!" The three of them all jumped, startled at the sound of this. Rex stared out the window to see it was his second eldest brother, Cliffton, whom he had forgot considering his brother was a Sophomore and he barely hung out with Mack or Rex during school sessions. At times, he pretended Rex was a stranger he saw at times.
Unlike Mack, who was about balancing school, family, and friends, he was all about the social life. Yet Rex never figured how he managed to have good grades. He was also the loudmouth in the family with his outgoing attitude and at times, sarcastic remarks. Rex wondered how in the world he could ever get into this kind of family. Sometimes he felt like he was the adopted one despite his face matching with Cliffton's and his dad and his hair the same shade of brown as Mack's.
​
Cliffton opened the door and hopped into the car. "Hey Mack, I envy you." He said as he buckled himself in. "But next year I'll ask Lara to get me a car that's way better then your Porche here." He added, shutting the door behind him. He dropped his backpack between where Rex and Georgia were sitting. "Here fetch," he said to Rex who stared at it in annoyance. What is this? He thought, giving Georgia a look. Georgia looked like she was holding a fist of giggles while Mack hadn't reacted at all. He acted like he had no ears that point and instead cranked up the engine. Cliffton tried to turn up the rock music that was on the radio but before they knew it, they were zooming away from the school towards the direction of Rex's house which was only eleven miles from their high school.
​
For most of the ride, Cliffton bragged how he was going to try and get a better suitable sports car then what Mack had. He had somehow managed to get Georgia interested in the conversation although Rex paid no attention to it. Instead Rex was staring at the window, deep in thought. I wonder what it'll be like to live in Sector Five. He remembered there was where many of the machinery and factory-like places had ships and transportation. As well as joining the likes of SOLDIER and meeting the Final Fantasy characters. It would definitely be awesome and he bet he'd probably be having lots of adventures then he usually had on Earth.



"And we're home!" Cliffton yelled as Rex looked to see they had reached their driveway where a brick-stoned house that had dark green shutters and a matching door greeted them. Once they were in the garage that connected their house to their kitchen, Cliffton was the first one to unbuckle himself out. "Dude thanks for the ride, big bro!" He cried as he rushed into the house, clearly forgetting his backpack that Rex was holding. "Thanks a lot Cliffton!" He yelled after his brother.
Then the three of the all got out of the car. Rex made sure that when he opened the door, it didn't hit his mom's dark blue Lexus. Mack was very sensitive about his car considering it was a gift from Rex's eldest sibling, Lara Reedington. She was out of college and an actress in Hollywood. She rarely came to visit them due to her schedule and only had time during certain holidays but she had made sure to make it at Mack's Graduation and had given him a Porche for a gift considering she knew her brother loved cars. She had also given Rex some good news: She'd be taking a break to stay home. Rex really loved having Lara around but sometimes wished she was home more. He was glad she wasn't shown in the spotlight too much but not to say she wasn't on the cover of the magazine.
"Thanks for driving us home." He said to Mack, who had quietly gotten out of the car. Mack looked at him and nodded. "No problem. If you need anything else or some kind of transportation, I'll be here." He reminded them. He looked at the door that his other brother had gone through, "As for me," he smiled. "It's time for me to go pawn Cliffton in Wrecking Kingdoms." He excused himself and jogged towards the house where they could hear his car keys jiggling in his pocket.

Many people would of wondered how the two got along but Rex knew Mack was friendly and open when he wanted to be. Other times, he seemed quiet and appeared aloof but that was only when he was thinking or he had just met new people. Most of the time he was the coolest brother Rex ever had considering he always looked out for and always supporting him.


"Hey Rex, look up there." Georgia said loudly. Rex saw that she was standing at the edge of the garage door. She had been staring up at the sky. Her face was glistening with fascination and wonder. The two of them stared up at the clear azure sky. He only saw little puffy clouds floating by as well as the usual sun burning outside. He was wondering what his friend was asking him to look at. Was it an airplane? Was it a flying human being skydiving? Nah. So far he had seen nothing at the moment except a few birds nearby. He'd doubt that was what she was talking about.
"I can't see it," he told her, still searching for what she was looking at. "Over there," she said pointing her hand towards a northeast direction. He squinted at the sky, trying to follow what Georgia was pointing at.
It was then he spotted sparks of dark blue lights glittering in the sky. It blended so well that it looked like it was in the sky the whole time. Whoa what is that?
He wondered if it was some kind of shooting stars in the daytime. If it wasn't shooting stars, then what was the light? Some type of fireworks that lit up in the day sky? It seemed possible considering they looked small lighted dots that sprinkled in the sky. Whatever it is was, it was shooting downwards in many directions but he couldn't tell what it was. He hoped it wasn't an asteroid that would explode the planet of Earth. He wasn't ready to end his life yet.
Then again, it seemed to be different and beautiful to be an asteroid falling from the sky. If it wasn't an asteroid, what was it? Somehow Rex felt as if he never saw it before yet he was excited. This could mark the beginning of his summer adventure.
​
Last edited: