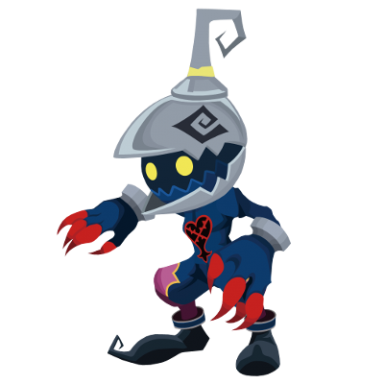 Joined

May 14, 2017
Messages

1,675
Awards

10
Location
Hello,
A while back I made a thread where I asked people to come up with the worst possible worlds for a theoretical KH game using anything in Disney's extensive library of films. And I mean ANYTHING, I came up with a Mickey's twice upon a Christmas world, Old Yeller was brought up, and the dreaded Cars 2 was (reluctantly) given a plot for a KH world. Nothing was off the table so long as it was made by Disney, but there was one rule: No DCOMs. For those who don't know what that stands for, it means Disney channel original movie, which was something they did back in the 80's and 90's. A lot of them featured then-stars of the Disney Channel in various roles, and are a mixed bag of quality depending on who you ask. Some have aged like fine wine, and others have aged like milk that's left in the sun all day. Because KH has tackled live action worlds like Pirates and Tron back in KH 2, that means a lot of these can theoretically fit. Now remember, these are supposed to be terrible ideas so dig deep and be respectful. Some folks grew up on these movies, so what you see as trash might be a treasured memory to someone else. But otherwise, this exercise is all in good fun.
That being said, the 13th year will be our Atlantica/Caribbean.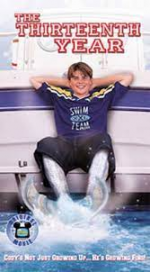 You guys remember the 13th year right? It was about a boy named Cody Griffin who was born to a mermaid and was accidentally left in the care of humans. Because merfolk don't show signs of being part fish until age thirteen, he lived as a normal kid for a while until he started to reach that age. But unlike puberty in real life which is scary and frustrating depending who you ask, he gets an assortment of what are basically superpowers, he can climb walls, talk to fish, conduct electricity like an eel. Which makes him the perfect party member if you ask me!
And the plot of said world? well....
SDG land in the town the movie takes place in and accidentally crash into John Wheatley's (the "antagonist" of the film, and I use that term loosely) tour boat, causing the man to state that he needs the vessel to find mermaids, as they're still a myth in this world. SDG, having befriended mermaids in Atlantica basically confirm his theory and state that they are indeed real. Wheatley presses them for more info, but Donald gives Sora a look that tells him to abide by the world order, and downplays their encounter. After paying 300 munny (yes, you actually need to have that exact amount otherwise you won't be able to leave the marina) they head out on the town, and run into Cody Griffin, who is pacing back and forth about what's happening to him. But as is typical of most KH worlds, the heartless show up, and start to attack the defenseless Cody but are stopped by SDG. Following the fight, introductions are made and Cody hesitantly trusts Sora and co. with what's been happening around the place, and not just the heartless showing up. He's been growing scales, sticking to walls and producing electric shocks on contact with others involuntarily. Sora, amazed at this decides to try and help him with his predicament by training with him for the swim meet. cue swimming tutorial and racing minigame and then act 1 is finished
John Wheatley is working on his boat, muttering about mermaids which catches the ear of Pete, who has arrived to spread more heartless (or whatever he's doing post KH 2, Mal and Pete really don't have much to do anymore do they?). Seeing Wheatley as a gullible and greedy fellow, he offers some "assistance" with his predicament, and summons some screwdiver heartless (making their long awaited return since COM) and orders them to search the sea for any mermaid in the area. Wheatley, grateful to this 9 foot tall cat in overalls, asks if there's anything he can do to repay the favor. Pete then tells him about a boy with a key shaped sword, and how he needs to get rid of him. Wheatley, with dollar signs in his eyes, agrees to the request.
After training, Cody gets a better handle on his electrical powers and now becomes a full fledged party member, but like Jack Sparrow in the Caribbean you can't enter the water with him, as he's afraid to show his scales. Sooner or later, Cody hears the voice of the mermaid who gave birth to him (because apparently mermaids just have telepathy now) and sprints off to rescue her from the screwdivers. SDG head for the marina in hot pursuit, but are stopped by Pete, who engages the trio to stop them from interfering with Wheatley's plot. Donald and Goofy tell Sora that they'll handle Pete and to go help Cody, which Sora complies with. Jumping into the water he locates Cody (now in his full mermaid form) and the two team up against the screwdiver heartless and effortlessly defeat them. However, a larger heartless hones in on the duo, the skewba diver (basically a larger, red variant of the screwdiver heartless, but with a harpoon instead of a trident). Following a brief bout, the mermaid is saved, and communicates with Cody, telling him that she's his mother and wants him to be a part of her world. Cody agrees, but not before giving Sora the blue bolt keychain, which has the thunder boost ability.
That's what I'm looking for, a hokey story haphazardly thrown together from the plot of a DCOM, curious to see what you folks come up with!