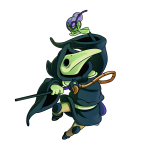 Joined

Dec 22, 2007
Messages

3,041
Age

33
Location
This is my 1000 post!!!

Ok, I know over the last few months some people have been making threads about how they are proud to have reached a benchmark number in postcount. Some have been accepted and encouraged, and some have been flamed. (Haxon) I don't really care about that, since February 8, 2009 I have been a member here at KHI and have enjoyed every moment of my time. Up until early September I did not post regularly, but since then I have been on here as much as I could to reach the much-wanted 1000 number. Some people may think this thread is stupid but looking at some of the people who joined on that day, they are already platinum (Teiku 5) or staff. (destinykh) It makes me happy to realize that I have finally reached premium status. Yes, I know that some of my posts are hollow but I am glad to contribute to the site as much as I have. I am so thankful to have made friends here on KHI and have had fun talking and getting to know you guys along the way. I will not name names though, because I do not want to leave anyone out. I hope to continue to post as much as I have over the last few months and reach platinum status by year number two.
Yay, another member that didn't become a premium in a week or a platinum in a month. Does it feel more rewarding knowing that you did something others (usually via spamming on-topic and such) do in a week or month's time/
I'll tell my response to that, even if I practically posted 1000 posts in four months (going from 200 to Premium to 1200+), it sure did. Actually, I think I went Premium in about the same time. (nearly 11 months) I didn't become a regular at posting until around August '08. Up until then, I had 200 or 210 posts, so I guess I wasn't too different.. except I went inactive for awhile not long after getting premium.
Anyways, congrats! Oh, and don't be like I was after I went Premium, unless you're starting college soon.
Edit: Yep, gotta love the speech. It feels more worthwhile to, knowing that this isn't just another one week/ month premmie.