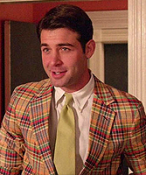 Joined

Dec 15, 2004
Messages

9,188
Website
[See, we do believe in transparency.]
About a week ago, just about all of us were experiencing a heavy amount of lag (delays in pages loading) throughout the forums, as well as on KHInsider.com. Since then however, it has decreased (if for some reason, you are still experiencing it, please let us know).
The lag came about with our restructuring of the forums. When this happens, the forum has to re archive and index all the threads, posts, and data. This puts a serious strain on the server. Furthermore, all of KHInsider is on a single, larger server now versus three smaller ones- the site, forums, and Inferno. At first, it was believed this was the cause of the lag, but it has come to our knowledge that that is definately not the case.
Nonetheless, the site had its largest day all year this past Sunday (due to the release of the Birth by Sleep commercial), with over 31,000 individuals visiting the site, and over 200,000 page views. The strain on the servers was minimal, so we are definately of the belief that the site will be able to handle growth.
And we are most certainly anticipating a huge amount of growth due to the upcoming release of Birth by Sleep through the holidays and beyond! January 9th marks the release of Kingdom Hearts: Birth by Sleep in Japan, followed by an expected international release soon after. We expect even further buzz past these dates however, as fans eagerly await the announcement of the next Kingdom Hearts title, as well
as the launch of a very special project
.
So, if for some reason you are experiencing lag, make sure to post so here, we want to take care of issues like these as soon as possible.