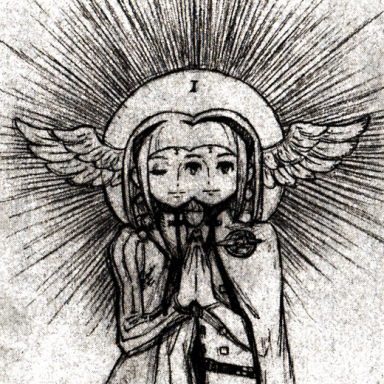 Joined

Sep 22, 2007
Messages

5,662
Awards

8
Age

26
First of all, I'd like to reopen the sign-ups for
Sanguine Heart
. Its reception seems to have been positive, but a small cast is more easily affected by an inactive member. I'm more than willing to see this roleplay to its end, but I need total cooperation from my cast...
Would anyone be interested in joining me? I'd hate to see this setting—and these characters—fall to waste.
_______________________________________________________
Now for something totally different...
OVERLORDS
(Working Title)
Premise:
The Empire of Valahova spanned realms far and wide, owing to the wise rule of Emperor Aliquis. Some say he was half-elf, or that his brother was a troll; whatever the reason, he alone was able to unite countless peoples under one banner. Through peaceful diplomacy, he built an empire that spanned continents. And then he died.
With no designated heir, the empire fell to a petty power struggle. An emperor was eventually chosen—but only after the provinces had fallen to local leaders, decried as
overlords
in the capital. They vary in their means, goals, and justifications; but they all crave power. Each of the overlords—including the new emperor—seeks total dominion over the others.
With conquest in mind, they mobilize their armies...
Details & Mechanics:
If that sounded generic, good. If that sounded dry and serious, don't worry. So far as tone is concerned, my goal is a cross between Overlord and League of Legends—a madcap clash of tropes and cliches.
More than anything else, the roleplay will be an opportunity to satirize fantasy tropes in a goofy, over-the-top way. Thousand-year-old necromancers, "tin tyrants" with two-foot spikes on their armor, uppity elves who fart lilacs; these and more are welcome for our overlords. Irreverent humor is more than encouraged.
-------------------------------------
Three to five experienced roleplayers will take the overlords' roles, and others will control vassals beneath them. The brains of the roleplay will post common goals for these factions, and the entire cast will actually plan against their rival factions. They'll collaborate as a team, and aspire to defeat the others with
style.
Major conflicts will be decided through a random number generator—but the events corresponding to that number are totally up to the roleplayers. A necromancer could lose the battle because his undead army started dancing to "Spooky Scary Skeletons." (Hardly the best example, but I hope the idea comes across well enough.)
If it comes to pass, this roleplay would go on alongside "Sanguine Heart." Both of them would exist alongside R.E.M. and any large-scale projects of which I'm a part. But does this concept tickle anyone's fancy?