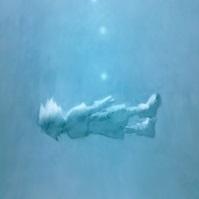 KHI Site Staff
Staff member
Joined

Feb 1, 2009
Messages

2,517
Awards

11
Website
[Character's Report Vol. 1 Translations]
Ready for another blast from 2006?
I did post half of these before, but here is the entire Vol. 2 report!
Kingdom Hearts Character's Report Vol. 2
Leon

I think the 'swordsman who guides Sora' role that he originally appeared with carried over nicely into KHII. I like the scenes in both KHI and KHII where he gives Sora advice and sees him off on his journey. I'd like for him to keep on becoming more of a stoic swordsman from here on out.
--Nomura
Aerith
She is the most motherly of all the FF characters. Even in high-tension scenes, once she appears things calm down. That's how healers are, isn't it? If I get the chance to have her appear again in the future, I want to try even harder to show not just her healer side, but also how she's not as innocent as she acts.
--Nomura
Yuffie
It was easy to make her work as a character playing a part alongside the leader-type Leon and the motherly Aerith. Also, while I re-designed Leon and Aerith to fit in better with the world of KH, I kept Yuffie the same as her original FFVII counterpart.
--Nomura
Cid
You don't really expect a genius mechanical engineer to have such a dirty mouth, which I find funny. Then again, I didn't think he'd get the chance to work with such high tech devices (laughs). Many FF characters appear in Hollow Bastion, but I personally think it's only such a safe place thanks to Cid being there.
--Nomura
Cloud
Just as the characters of the Disney words retain their personalities from the original works, he is the one with the most FF-feel left to him. It wasn't fully explained, but in this title we see through him a side to the state of light and darkness that Sora cannot intervene in. His troubles with light and darkness served the role of giving Sora an objective point of view.
--Nomura
Sephiroth
He was written as a symbol of Cloud's darkness, and it's possible that just maybe he was not a corporeal human entity at all. Perhaps the sequence of scenes involving them made players feel like they were being left behind, but I'd like you to think of that as a representation of a light and darkness that Sora, and thus you as players, cannot intervene in.
--Nomura
Tifa
As a symbol of light, like Sephiroth, it's possible that she too was incorporeal. That last scene where she goes off to search for Cloud, you could say, is a metaphor for how Cloud's light still hasn't lost him, even though he's disappeared off with his darkness, and it is trying to shine on him again… I'm pretty sure I didn't manage to get all that across very well.
--Nomura
Yuna Rikku Paine
This is an example of me trying to represent FF characters differently to Leon and the others. This time they ended up making a test-run level group appearance, but if I had had enough resources, I wanted them to appear in even more of a villain role. If I have to elaborate, I think it would be funny and interesting to put them on Maleficent's side.
--Nomura
Maleficent
She is my personal favourite of all the villains. She did end up helping Sora and the others at the very end, but of course that by no way means she has become one of the good guys. Rather, it did nothing but show her in the process of becoming even more important. Chapter two for her begins here, perhaps.
--Nomura
Xemnas
He started out more as a handsome, romantic-lead type character, but his voice actor has a little 'out of control' side sometimes, and the voice shaped the character into who he is now. But, now I wouldn't be happy with Xemnas any other way. I liked the way he said 'it seems we must begin anew'. I use that line myself sometimes.
--Nomura
Xigbar
His role definitely did change thanks to the voice actor. [In Japanese] he has a way of ending his sentences with 'is what I'm saying', which was originally a once-off line, but the voice actor gave such a catchy delivery that after that we had him do it more and more. Actually, this character is still an incredibly important key to the plot. You get a little hint about that in the game.
--Nomura
Xaldin
He has the image of a medieval Chinese military commander. He is excellent at strategizing, and a powerful soldier. I'm sure the players all know that he is a contender for the first or second strongest in the Organisation. I'm satisfied that I was able to depict that strength in his personality, too. I personally really like this character.
--Nomura
Vexen
As a brains-only character, he has this undeniable loser feel to him. But, he does have a mad, scary side. He's fierce and out for himself enough that among the development staff we said Xemnas is to KHII what Vexen is to Re:COM. I like all the scenes where he loses it.
--Nomura
Lexaeus
He's a character with strength to rival Xaldin. While Xaldin has power plus technique, I'd say to Lexaeus is more of a samurai, or that he has bushido-style strength. If you listen to his very last line in Re:COM, I think you'll be able to see his spirit. I wanted to do more with this character.
--Nomura
Zexion
As he shares something like a master-servant or teacher-student relationship with Xemnas, like Saix, he is a character with strong connections. While he was the superior in that regard, perhaps that was ultimately his downfall. It is likely that if Marluxia and Axel had not betrayed him in Castle Oblivion, he would have played a central role within the Organisation.
--Nomura
Saix
While he is Number 7, a balanced and comprehensive look shows proficiency-wise he is the Organisation's Number 2. We had already decided back when making COM that he would have a berserker trait, so we created him as a character that had a combined stillness and motion. I personally want to get a little deeper into this character. I like the scene where he and Axel face off.
--Nomura
Axel
I never thought he would grow as much as he has. We originally planned to have him exit upon being defeated by Roxas during the opening of KHII, but all the staff, myself included, were strongly inclined to have him keep playing an active role after that. It's possible he will have things to do in the future, too. I tried to put that into his 'see you' line in KH2 FM+.
--Nomura
Demyx
From the beginning he was created as a light-hearted character, but his voice actor really made him stand on his own as a character despite the short appearances he had. He is by no means strong, so I think it's funny how you don't see it coming when his abilities make him a formidable opponent. His line before exiting was something I thought of on the spot and had them add in.
--Nomura
Luxord
In all honesty he is my absolute favourite Organisation member. I like how he treats everything as a gamble, like Setzer from FFVI of old. I actually wanted to make him stand out more. At least I got him to say some things during the meeting scene added to KH2 FM+... but Luxord should have been able to do so much more...
--Nomura
Marluxia
During the plotting stage we intended him to be a woman, but we thought about the balance with Larxene and made him a man. When you consider how he was entrusted with Castle Oblivion despite being Number 11 of the Organisation, you can tell just what a cunning character he is. I wasn't able to show this to you, but I'm sure you can imagine how he played the perfect 'can-do man' in front of Xemnas. He's quite the actor.
--Nomura
Larxene
She ended up being the only female character in the Organisation, but in effect it made her more of an individual, which I think is good. I had a firm image of her voice, so hers was the very first voice actor we decided on. Adding that voice made her all the more brutal, didn't it? As for that hairstyle. I'm the one who drew it and it's still a mystery to me. ...Why did I give her that hair?
--Nomura
DiZ
In a way, his character is a bit of a red herring. We do reveal exactly who he is in this title, but we created the game with the thought in mind to draw the player's focus by depicting him as a complete villain while he is DiZ. I like the joke in the scene about the black coats added to Re:CoM.
--Nomura
Ansem
I feel that the things he says aren't simply the cheap lines that villains always spout, but that his words are, in a way, about the essence of things. When he says, "a meaningless effort. One who knows nothing can understand nothing," that is my favourite line from KHI. Correct! For me personally, there is a lot about Ansem that I can empathise with.
--Nomura
Ansem the Wise
Ansem is the boss of KHI, and Xemnas is the boss of KHII. As this character was a mentor to both of them, when casting his voice actor we were very careful to bring in someone who could give us a voice that paid dues to that fact. Of course one of the greats truly delivered. You can truly feel the majesty and dignity. Actually, I designed his face in the booth while listening to the voice being recorded.
--Nomura
Olympus Coliseum
In KHI we weren't really able to give Hercules facial expressions or anything, so I was glad that in KHII with the appearance of Megara and such we were able to depict his original character and his conflicts as a hero. Also, I was very satisfied that in KHII I was able to give the Hydra a big role, which I had wanted to do for a long time.
--Nomura
Neverland
I think I got the characters' cheeky personality across. The concept of Sora and the others flying was born because Neverland was in KHI. That is one thing that makes it a very special part of KHI. I think there are still things to do in that world. I want it to play an active part again in the future.
--Nomura
Agrabah
As there is a plotline that unfolds where you get to partner up with Genie, rather than focusing on how to depict Aladdin, my approach while writing focused on how to depict Genie through Aladdin. Aladdin and Genie's friendship is a connection that others cannot enter, just like the friendship between Sora, Donald and Goofy, so if I was able to depict the jealousy and the heartwarming-ness I am happy.
--Nomura
Deep Jungle
The character of Tarzan, who communicated not with words but with his heart via emotions, made this world a perfect fit for KHI, but it hasn't appeared in CoM or since then. I'd like to touch on that character again, if there is a chance, though.
--Nomura
The Land Of Dragons
The truth is, I wasn't sure I could represent Mulan's world properly, and I wavered right until the end over whether to include it. However, when I saw the pictures of the finished product, I was very glad that I did have it appear. I think perhaps the avalanche scene and the like, which are setting-related viewpoints we aren't able to show in other worlds, may leave an impression.
--Nomura
Port Royal
Jack, as those who have seen the movie will know, is a character with unique actions, like his smooth hand gestures. When it comes to live action works such as this, we can't deviate from the category of ways real humans move, so the difficulties are different from those of cel animated works. Despite that, I think we did well with scenes such as the one where Jack flips the medallion to test it.
--Nomura
Beast's Castle
Primarily, Disney characters can't go to other worlds, but in KHI Beast violates that ban. In a way, I wrote him with the image of a man that is ahead of Sora. In KHII we made his world, Beast's Castle, a setting, and got to tell his original story.
--Nomura
Space Paranoids
The character we depicted in KHII as 'Tron' is completely different from the original movie. Also, I thought the finished product, a new world inside a computer that was deeply related to the main plot of KHII, was very interesting. I hope you were able to see the last parting scene in the little window during the credits.
--Nomura
Translation note:
re-watching the KHII credits not advised. Translator may or may not be currently crying due to surprise Auron-related emotions.
Last edited: