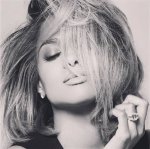 Joined

Sep 20, 2004
Messages

2,599
Location
~I'm reluctant to post here, but I am distraught and I really need your advice and support in whatever form. I would rely on my real life friends, but they are naturally incredibly biased towards me, and mostly full of destructive advice i.e. trying to kill my ex boyfriend. Due to lack of computer I can't talk on IM like I usually would, so I have to post here. I'd love it if you could read and post, thanks.

-LONG POST-

The problem:
About 11 days ago, I broke up with my boyfriend. I then got back from holiday yesterday only to find at first he was trying to shun me, telling me he never wanted to talk to me or see me again so that he could get over me. Then, he said that 3 days after we'd broken up he'd kissed one of his friends on a rebound. What made it worse is that it was on what would have been our anniversary, and we'd been together 7 months. I feel so betrayed, just because I was on holiday he did it behind my backs. And 3 days! How callous!

Why I feel like crap:
When he told me I started hyperventilating, then gagging in an attempt to stop myself from vomitting. My body wouldn't stop shaking, and to this moment, nearly 24 hours, my heart cannot stop pounding. I can't sleep because I keep thinking about it every 4 seconds and it feels like I am being stabbed repeatedly in my lower stomach. I have never been in this much pain. [/emo bit]

To me, that was like cheating. Because we hadn't officially broken up, or even said goodbye which would give the ok to move on. We've broken up 4 times previously so whenever we do break up, neither of us take it seriously. I don't like constantly being on and off, but it's my last resort to stop him from hurting me. I am seriously reminded of the Ross and Rachel The Morning After thing from Friends.

Also, I know I'm up myself, but I just can't believe he did this to me. I never thought anyone would hurt me in this way - for me, it's the worst kind of thing someone can do in a relationship.

My pain is intensified by the absolute hypocrisy of the situation, since he used to be forever suffocatingly jealous and paranoid. For example, this one time he saw me talking to some guys in a pub, and then I hugged one of my male friends and he threw a fit and cried all night about how painful it was. He would also wake up in cold sweats after having dreams that I had slept with someone else. The only remotely deceitful thing I did was pole dancing and giving out my phone number to this guy (more out of sympathy that he was randomly smitten with me, more than anything else). He did also insinuate that I was a slut, though that opinion was formulated by the way I dress and the friends I have. So basically he did what he feared the most: being unfaithful.

Also, my now ex boyfriend recently randomly came out with all this shit such as that he "equated sex with marriage" (LOLOLOLOLZ. SRSLY NO) and he also asked me if he could propose to me. There was also the constant "I LOVE YOU" in every variety, "I never want to be with anyone else", "I see myself getting married to you" and more crap. In other words, I felt secure that he would never think of hurting me.

I saw him today and (obviously) asked him why he did it. This was his excuse:
"I wanted to make sure there was no chance that we would ever get back together so I could stop hurting you and vice versa. It was unconcious sabotage. I thought you were over me and wouldn't care". (Note, why would I be over him in 3 days...SRSLY! Also lol @ the unconcious sabotage bit). Despite his declaration that it meant nothing, he admitted he hadn't felt guilty. According to a friend he'd also described the girl he kissed as "too normal for him" and that she "bored the shit out of him".

Predictably, he came out with "I LOVE YOU AND WILL LOVE YOU FOREVER!!!!!!! YOU ARE PERFECT AND THE BEST PERSON I'VE EVER MET IN MY LIFE!!!!!!!" More insincerity, perhaps? And he also started to beg me to take him back, before saying himself he had no right to ask.

The point:

Despite everything, I love him and am in love with him, and have been ever since the beginning of the relationship. But I can't forget or forgive so easily.

What do I do?

-How do I stop feeling so bad?
-Is it possible to ever get over perceived cheating?
-What should my attitude towards him be?
-Revenge ideas (no srsly, he asked to be punished)
-Any other thoughts about appropriation of blame.

Extra complication:

Now that I am single, I got asked out on a date by this guy I met. If I hadn't had a boyfriend when I had met him, we'd probably have started dating to be honest (even though he's like 5 years older than me lol). But I don't really know what to do about that either.

Thanks for helping if you do.