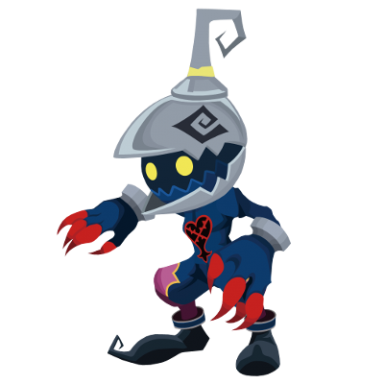 Joined

May 14, 2017
Messages

1,659
Awards

10
Location
So this dawned on me one day out of the blue when thinking about kingdom hearts (as one does). It occurs to me that in most of the games that Jiminy Cricket is involved in, he's usually the chronicler of the journey, which is all well and good as I doubt aside from their signatures, Donald and Goofy aren't good at record keeping. But then you realize that he's able to learn things that NOBODY even mentions/brings up in the games, and this is BEFORE KH 3's gummiphone.

Examples of this include but are not limited to:
-Knowing Kala's relationship with Tarzan/ her feelings on the latter interacting with humans, despite the clear evidence that the former (to the party at least) is a wild animal that is incapable of conversation, and the latter is only barely grasping English by the time they arrive at Deep Jungle.

-Knowing Pain and Panic's first encounter with baby Hercules where he "clobbered them" despite the fact that they likely wouldn't divulge that information (who would openly state that they were beat up by an infant) and Hercules BARELY remembers his life as an infant.

-Having entries on Kairi and her relationship to Sora in COM's Journal, which no one bothers to bring up/ address until KH 2 when the journal is wiped clean of its contents. In fact, his entries in there should've been pretty useful to the amnesiac trio during their trip through the castle, because as far as I know Namine's not great at erasing pages long distance.

-Knowing what Namine looks like based on Sora's brief description of her during his fabricated retelling of a meteor shower on DI. On the topic of Namine, he seems well informed on what goes on in the castle outside the party's immediate vicinity.

The list goes on. I get that they needed some way to chronicle every character/story beat, but when you think of this, it kind of begs the question where that optimistic orthopteran goes when SDG aren't looking.