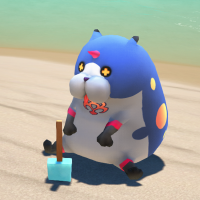 Site Staff Manager
Staff member
Still interested in the series? Experienced in graphic-making? Then by golly do we have a proposition for you! We here at Kingdom Hearts Insider are currently searching for a total of
2 graphic artists
to join our team of staff in order to bring beautiful pieces of artwork to the community! If you are interested, please send us an email at
kingdomheartsinsider@gmail.com
. We are searching for individuals who can provide the following:
1 iPhone wallpaper (640 x 960 for 4/4s or 320 x 480 for 3Gs), 1 banner and 1 avatar. Do what you like with them. They don't even have to be relevant to Kingdom Hearts, but should be a good example of your work and abilities. Experience in actual graphic design work beyond signatures/avatars/wallpapers is a HUGE plus.
If you would like to send in old work to show us, please do, but the three above should be made fresh.
Being active. Granted, you won't be required to constantly make graphics or be present on the forums, but being easy to contact and quick to respond is ideal.
Able to complete assignments in a timely manner. We do understand that everyone has their own personal lives and duties to fulfill, but like all assignments in life, laziness will not cut it.
If you have an account on the forums, please include your username in the email!
We thought this was self-evident, but since a lot of people have been asking we're going to make this explicit: KHInsider is a site for fans, by fans. We are not a business, we do not make money off this. You are not getting paid for this position.
And that's pretty much it! We'll be accepting applications until
February 22, 2012
. Good luck to all the applicants, and we can't wait to see your splendid work! Leave a comment in this thread with any questions or concerns you may have or include it in the email!
Last edited by a moderator: