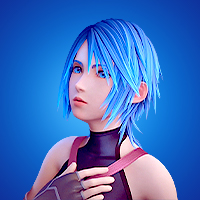 Joined

Jan 9, 2010
Messages

32
Location
So uh...I guess I'm directing this post to the staff. I was looking through the KH1 concept art gallery and found a broken link for one of the sketches of Sora.
Specifically this one
. If possible, can someone please fix it? I'd be super grateful! I'd like to use the sketch for something and the image doesn't seem to be located anywhere else.
I'm not sure if this specific question has been asked before, but either way thanks in advance for the help :redface: