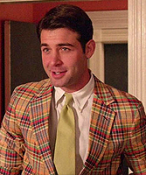 Joined

Dec 15, 2004
Messages

9,188
Website
Tech Support has been changed into a subforum under discussion.

Community Board and Site Feedback/Support are now under "KHInsider" up top. =)

[Thanks to Manchester Black!]

EDIT by Manchester Black: With the help of Digital Gopher and monkeybutt, the Sports, Celebs, Movies, Music, and Television forums have been merged into one big Discussion forum called Entertainment, which will be used to discuss any and all types of Entertainment and Media from now on. Rejoice!

EDIT2: Some of the permissions were messed up from the way we had it before, so if you can't post a new thread in either the Community board or the SiteFeedback/Support section, PM Manchester Black.