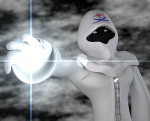 Joined

Apr 21, 2005
Messages

5,800
Awards

2
Age

29
Location
Has anyone considered that Hamill may be Vanitas?

Now just wait before you start flaming...

I know in Japan, Sora's voice actor was Vanitas, for obvious reasons, but can anyone REALLY imagine Osment being Vanitas? I cannot. But Hamill is PERFECT for the role. He usually does higher-pitched voices, like the Joker and The Watcher (Darksiders), and plus, the laugh. It just fits.

I honestly can't picture him as Terra. It's just...eh. I mean, it'd be cool, but I would just have to hear it first. Him as Eraqus is also something hard to imagine, but I can see it.
Seriously guys? Can you seriously just put in spoiler tags? I know you're "technically" not saying what Vanitas looks like but by saying "Vanitas should be voiced by this guy for OBVIOUS reasons" is pretty much giving it away and only someone who was mentally retarded wouldn't have been spoiled from that? Is it really that hard to put in a spoiler warning?