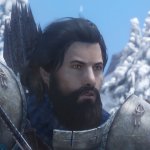 Joined

Mar 30, 2005
Messages

4,228
Awards

4
Have you ever come across a game that seems better or simply more enjoyable than it's successors? A game that you may pick up and play through again a couple months later while you consider trading in it's sequal?

I have certainly experienced this. Games that come to mind are:
Medal of Honor: Frontline - I played Rising Sun and European Assault. I have since traded them both in but still have Frontline. Gameplay was just more enjoyable and entertaining.

Burnout 3 - While maybe not necessarily better, I felt I have had a more enjoyable time racing in Takedown than in Revenge or Paradise. And having clocked in more than 100 hours on it, I'd say I have had an unhealthy obsession with it.

Kingdom Hearts - I played both games to death in my earlier days on the forums and looking back, I realized I had more fun with balancing with both magic and combat in the original than just the button mashing of the second. I have since traded in KH2 but retain the original.

Skate OG - While the sequels have added more tricks and gameplay elements and I have enjoyed all three, the original still has me coming back to simply ride around and session a stair set over and over. There is just something special about it that I can't quite place my finger on.

I would be interested to hear what games you believe made you smile more than their sequels.