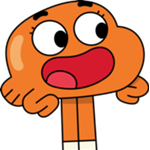 All right, don't have a crap attack
Impersonate your heroes of KHI. Here I'll start:

Hi, I'm Ven95, my avatar is almost as whored out as my penis. Hehe. But I think I'm original. :3 Oh and some people call me Killjoy. DUNNO WHY. HUR. Also, people like to hack my account even though I'm an innocent lil' puppy 8_8 UGU. Nevertheless (lol Ven95 would never know that word), I maintain a constant activity on this forum in hopes that one day I may be as respected as Sham (MY HERO) <3

YOUR TURN!