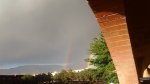 Joined

Nov 2, 2011
Messages

5,448
Awards

2
Age

30
Location
Website
I am pretty much trying my best to stay away from buying a PS3 from online, because I am scared that I might be scammed. I am probably best buying from a store, even though it's more pricier, but at least I can return it, right? This isn't just about online shopping vs shopping at a store, but probably about the cons associated with it. I guess, you could say it can also be a 'Let's Not Meet' considering of all the horror stories that I've heard from Craigslist and OfferUp.

I personally never had a bad experiences with those two, mainly shady dealings. Most times, the people that I am making the deal with never shows. The shadier ones pretty much involved someone that wanted to pay five cents per used battery from Craigslist. I asked him when he would show up, but he never responded. I was with someone, but I should have probably told her why we were there in the parking lot of the local store.

I've heard that it's best to have someone with you and to meet in a public place, because the chances of danger decreases, right? Anyways, the person that I talked to about the five cents per used battery never showed and I did ask him why he needed the batteries. I believe in his Craigslist ad that he said he needed the batteries for an art project.

The guy never said what car he would be in, which would have helped.

The other thing that I am wary about on Craigslist is phone numbers, on the website, you can post your phone number on your ad. I think it's put on private or for more detail. I did try contacting the people by phone, but I got this on a few times.

Seller: What are you talking about? What ad? How did you get this number?

It usually was a person that wasn't even aware that it's number was being used and usually this person would be barraged with numerous calls.

I did one time use Craigslist, but my ad was immediately removed due to being "spam." I don't want to use Craigslist for the reasons that I listed and I don't want to be heckled with calls about a product that I am not even selling. I don't want people also knowing where I live or my phone number. I try my best to avoid meeting a seller or by myself, because I have heard of people being robbed, murdered, kidnapped or harmed in some other way.

So, has anyone ever had any suspicious encounters and which do you think is best online shopping vs regular shopping?