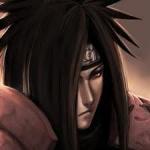 Joined

Nov 28, 2008
Messages

6,422
Awards

1
I seriously doubt that Terra attacked Snow White. I'm assuming that when Terra met Snow White, an Unversed came in to crash the party and Terra defeated it and at that same moment something happened to Snow White, and the seven dwarves immediately accused Terra of attacking Snow White. Phew. so yeah, that's my hypothesis.

Hey, don't forget that Terra's a good guy

:31: ok...whaaat? no difference between Xaldin and Dilan? Err, I don't think so. As Memory pointed out in the pictures, Xaldin's hair have a different style (Xaldin's like Alpha Blondy, and Dilan's like Michael Jackson, with a hair lock on one side. Xaldin's sideburns are HUGE, I would say. But Dilan's doesn't. Remember that nobodies with a strong heart still maintain some of their original facial features, even if they show some difference. For Lexeaus and Aeleus, I got nothing. :/ And Even, as I noticed, it's just the hair color having a little highlight.

But we still have to see more of the apprentices in the near future for further discussions. As of now we can assume that they are pretty much like twins. After all, twins have some differences in them right?
Atleast you noticed the differences between Xaldin and Dilan, and yeah I just noticed Even's hair color was lighter, other than that I agree he looks just like Vexen.
Has anyone even noticed these? I love the artwork.
Where did you find these? Are there anymore like this?