Welcome to our Club!
Join our three man balloon squad! Swear to protect balloons everywhere! We discuss everything and anything you like!
Co-Founders:
Max, CD-Man2021 and Sugar Lips
Max Friend Code
:
4441-8966-3797
CD-Man2021 Friend Code:
1392-5533-9133
Sugar Lips Friend Code:
3153-4176-7762
Noblesse Oblige
: 4442-1349-8304

Club Members!​
Takushi Rena
SogeUsopp114
Noblesse Oblige
Lanydx Reborn
Roxie1563
-*-*-*-
~
Our Adventures Together~
'We're the best of friends! But I'm the bestest!'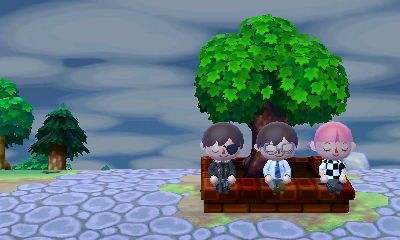 Chillin' together like a boss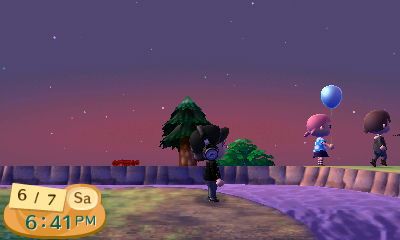 'Diggin for treasure with the lass'
It all started with a Roleplay.


July 2013
CD-Man and Sugar Lips were both fans of a series of games known as
Persona
. Looking to have some fun with some fellow KHI members, they both decided to join a new promising Roleplay called
Persona: Frozen
. This was to be the kickstarter to a much bigger friendship down the road.
January 2014 (6 Months Later)
Max had never Roleplayed before, but the idea always seemed pretty fun to him. Becoming part of a story written by quite a number of people and never knowing what was going to happen next just sounded so exciting. While sifting through KHI's Roleplays, he found the majority either seemed to end up inactive, or were about Kingdom Hearts, go figure. Not that he didn't like Kingdom Hearts, but he just wanted something different. He eventually settled on Persona: Frozen. Persona was a great series and the Roleplay sounded fascinating, so he gave it a good long read. It was after this that he decided to join. And it was after he joined that he met CD-Man and Sugar Lips.
Over the next few months, the three eventually began conversing, trying to get to know some of their fellow Roleplayers. They shared stories about their lives, discovered common interests, and had a great many laughs. A couple went on to Roleplay with each other in other stories, while others continued posting and having discussions in some of the same threads.
Being the good friends they had all become and sharing interests in writing and reading, they began reading though each others other writings. One in particular led them to share many great adventures: CD-Man's
Animal Crossing Delux
. It was an interesting new look at the world of Animal Crossing, and it really caught Sugar Lips and Max's attention. Reading through the slice of life coming-of-age story about a boy named Casper spawned many jokes and even more laughs between the three. More-so, it resparked an interest in them to revisit the game they had all played in their younger days.
June 2014
The three eventually found themselves playing Animal Crossing New Leaf. They scheduled meeting times to play together and began their great many adventures. They included raising money for a lighthouse, digging for treasure, fishing, taking pictures, and digging for treasure.
Lots of treasure
. It was during these times that the three could talk about anything and everything, and they became even closer. All of this eventually led to where we are now.
The idea of a club came about. A club on KHI where all of their friends could come together with them and relax, have a good time, and feel free to talk about anything their hearts desired, just like the three did when they sat down and played Animal Crossing together.
And so it was done.
-*-*-*-
​
Fine Print
: We're not responsible for falling into pitfall seeds, nets hitting the top of your head and Anna visiting your town. Join at your own risk and have fun.
Last edited: