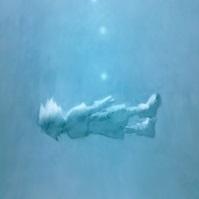 KHI Site Staff
Staff member
Joined

Feb 1, 2009
Messages

2,517
Awards

11
Website
krexia said:

the underlying concept common to all these metaphors is that when you truly care for or love someone, you entrust them with part of your heart. So, if we speculate that this aspect of heart metaphors also has literal connotations in the KH world, then Roxas literally shares his heart with Axel through their friendship, which is what allows Axel to feel.
This makes a lot of sense to me. Consider it added to my personal fanon.
It might also explain something weird Saix said in Axel--Seven Days; as Axel stared up at Kingdom Hearts emoing about Roxas leaving, Saix asks 'how is your wound?' and Axel has no idea what he meant. I kind of guessed it had something to do with Roxas leaving, and perhaps he means wound from his heart having been ripped away? Literally?
*TwilightNight* said:

Sometimes, I feel like Nomura shouldn't have created half of the members if they were to be scrapped so horribly and they couldn't handle it.
The characters haven't been fleshed out, but I wouldn't say 'scrapped'. I think they've just left fans a lot of freedom and space to play with, that's all. It can be a good thing; I liked fandom's colder, serious Roxas more than the one that was revealed in Days.
Last edited: