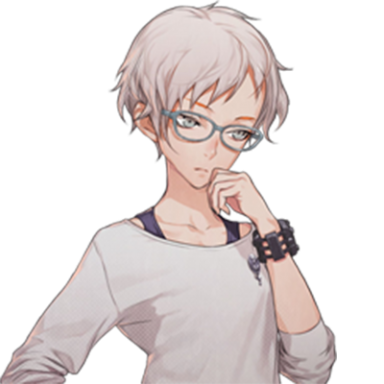 Why don't you play in Hell?
Joined

Dec 17, 2008
Messages

4,232
Awards

9
Age

30
Location
How did I get here? I don't remember clearly...
That quote speaks a thousand words.
What AtW
does
remember, however, are strong memories of Sora. How he ended up in the Dark Meridian possibly could've counted as an unimportant memory. The only other person I can think of that could match him would be Xemnas. Do we have proof that Xemnas didn't remember the useless stuff? No, but it's not impossible. XH retained all of Xehanort's research knowledge, but isn't it a bit odd how he
never
gave a clue of his past as Xehanort? All he ever talked about was darkness and whatnot. You could brush it off as him having no need to mention it, but between that and AtW, I'd say the line between unimportant memories and chained memories (memories of other people) is pretty clear. Also, if XH had memories of AtW, he would've retained a human form, like Sora. from report 12 to before taking over Riku, XH was just a floating heart without a body.
I have transcended to an existence of only the heart. I should have come back as a Heartless, but there is no sign of such a transformation.
My body has surely perished. However, I am different from the other Heartless, keeping the memories of before, and I have not taken on the form of a Heartless.
While the unbolded suggests he had his body, I'd presume he was referring to how he hadn't either lost his sense of self, or taken the dark blue form of a pureblood heartless.
Now. Flashback to XH finding KH. What may have happened was that XH's memories moved from his heart to Riku's body; an event like that could fit other scenarios, as well. Terra's memories going from his heart to his body gives MX his Terra look, and most nobody cases. Furthermore, it would explain how XH managed to live on through Riku. KH has some sort of heart-unlocking effect, releasing XH's heart of its memories entwined with his darkness, which would move on to Riku.
Assuming the data explosion had a similar effect to KH, AtW's heart would have been freed of his dark memories of Xehanort/Sora (yes, his memories of Sora were dark). Seeing how his heart was only filled with dark memories of anger and sadness, it disappeared into that state of suspension place while his body and soul materialized somewhere else.
Floating Hearts w/o bodies
Keep in mind that I'll be using the BBS era for now, so no heartless/nobodies.
When a heart separates from the body+soul, it leaves behind its memories. However, if the memories are strong, the heart retains some sort of "copy" of the memories. Well, more like the knowledge part of the memories. They would not grant a person a body, however. LS's heart retaining its memories of TAV would grant him his keyblade (but no body), while MX's heart retaining its memories would grant MX his keyblade. Also of noteworthy interest would be that this "knowledge" would grant the heart-owner the nature of whoever owned the heart first. Xehanort would inherit MX's nature while Sora would inherit Ven's nature. During the era switch, nobodies would inherit the knowledge memories as well.
So why did XH retain his sense of self, yet he lost his memories? Perhaps he was a product of two eras; the pre-BBS era would have him retain his sense of self due to MX's knowledge sleeping within him, while the post-BBS era would have him lose his important memories.
Ven's heart
As we can see in Sora's desati towards the end, Ven has no body, suggesting that he doesn't have memories. If he had the knowledge memories instead, they would become a part of Sora's heart. These would also be used to create Roxas's look.