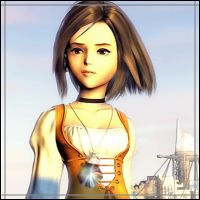 Joined

Nov 11, 2014
Messages

1,682
Awards

35
Age

49
Location
Website
Re: Atlantica stuff and going for it.

Ended up using the combo trick in the pride lands; I'd tried dash + jump a thousand times and always fell short, bleh. But they're mine now.

Some of the others, esp in port royale, gave me some trouble too, took me a few times since I'm not teh best at platforming type stuff. But I now have all pieces except those in the World that Never Was. I mean to go there anyway and get up to the second last boss just because. I double checked and I still need 3 ori + for that; one is in The World that Never Was according to some stuff I read, so no problem. I hope. Been using that vid posted earlier in the thread; ironically been using my 3DS to watch it though so I can watch, pause, watch again to find out where they were. Can't do that without a second screen really b/c I actually run both PC and the PS3 (hopefully later a PS4 though there too) though my TV.(There is a Youtube app for 3DS, they added it a while ago and it's times like this when I'm glad to have it. It doesn't play in HQ but it's good enough.)

Also lightening-girl among the absent silhouettes is down, I think me messing with her in Re:Com helped a little but she was meaner than her past incarnation. Might wait for Ultimate Weapon to do the rest of them tho.

Also since I kill everything in my way, I got level 91 now. Might just go to Cavern of Remembrance and finish that off!
Last edited: