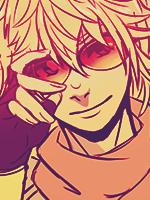 Joined

Mar 31, 2008
Messages

12,509
Age

27
Location
Okay, I know I've spent a few too many times posting threads in this section, but I'll just get to the point.

There has been a long chain of mental illnesses throughout my family tree, whether it's a mild case of depression, Bi Polar, Schizophrenia or a combo of the three, I find myself wondering if I have any of the three. Okay, I get that everyone is Bi Polar in some form, cause we all get happy then sad one time or another. I also get that depression is common among teens and adults, but Schizophrenia could a whole different ball game.

Let me explain my reasoning for all this worrying. My grandma has a severe case of Schizophrenia, and multiple times it has prevented her from doing daily tasks such as working and other things like that. It even got her mind convincing her that my mom was trying to kill her one night she was staying with us(my mom, my sisters, and I). Of course this wasn't true, but it got to the point where she called 911, and they pulled her(the her being my grandma) in the ambulance.

Now, my worry comes from the fact that I might have Schizo. I know I shouldn't jump to any conclusions until I get evaluated by a professional, but my actions in the last year has pointed to mild Schizo. These actions include no drive for anything, very low productivity, and just a total "blah" mood at random moments. Also, I find myself being happy one moment, and then just totally gloomed out the next.

So, this is why I ask if Mental Illnesses are genetic.

Thanks in advance for actually taking the time to read this.