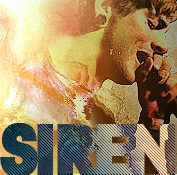 brutally homeless and fluffy
Joined

Feb 19, 2006
Messages

2,335
Awards

2
In August, I bought a 13" Macbook Pro for school, and the thing has completely changed my way of thinking about how a computer should feel and work. On top of that it restored the faith (or, maybe, created it) that I had in Apple from a consumer's stand point. I'd always heard that Apple was the devil, releasing new products three months after their old products' release, and how the computers were for hipsters and old people.

This year, though, seems to be a good year to be in the market for Apple products. There's a couple of reasons that are concrete for that: the iPad, and OS X Lion. There are also some things that we know next to nothing about, including iOS 5 and the iPhone 5 (the first of which is expected to be cleared up on the 2nd).

Why the iPad? Because the new generation is expected to be launched in April, following the announcement on March 2nd. There are several rumors that are simply begging to be made official, including a thinner-and-lighter body and the presence of at least one camera for FaceTime. There will most likely be the introduction of the A5 and a bump to 512MB of RAM.

Wait, 512? But the Android tablets have 1GB! Well, that's great, but when have you ever used an iPad (even briefly) and thought, 'hey, this is so slow!'. You don't. Games like Infinity Blade and Dead Space are capable with only 256, I can only imagine what can happen with 512.

So, it's good that there will be a refresh. But if it doesn't turn out to be quite worth any extra money (I very, very highly doubt that the price will be raised) there's always the first generation, which has proven more than capable and will be even cheaper. [Note: we can get into reasons why or why not I or anyone else would want an iPad later]

How about OS X Lion? Lion appears to not only offer a great UI-overhaul, but a buttload of new features and tweaks that greatly affect performance. (If there are any developers, get your asses over here and give impressions on the dev build that was just released) Assuming that my MBP will actually be able to run the OS (which it will; they can't afford to exclude one-year-old products on something like this) this means that the refresh to MBPs unveiled yesterday will be fairly unnecessary, and that a great OS will be even better.

[reserved for iOS 5 and iPhone 5]

So what do you think? Is anyone looking forward to the year for Apple, or at least for the competition that they've created within the tablet space? Still think that an Android tablet is the way to go? Any and all discussion can be taken down here, provided it's not just a few troll comments.