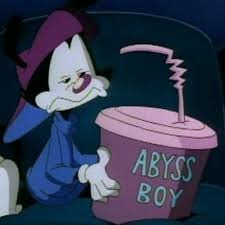 Joined

Nov 21, 2007
Messages

495
Awards

35
Location
Yeah, KH Vids had an active forum back then. I remember writing in there after the BBS announcement about how excited I was to see kid versions of Tifa, Leon, Yuffy, Aerith and Cloud... it's through KH Vids that I discovered youtube back in 2006. They were a great source for KH material to make GMVs, probably still are.
Oh my god, I forgot about KH vids, I think I was active in the forums there and also one other KH forum site that was really popular.
Also random topic, but I just looked at my old threads and realized how much of an angsty teenager I was back then. Glad that has changed, lol.
Oh, I just found the old forum: KH13, was anyone a part of that forum site as well?
Last edited: