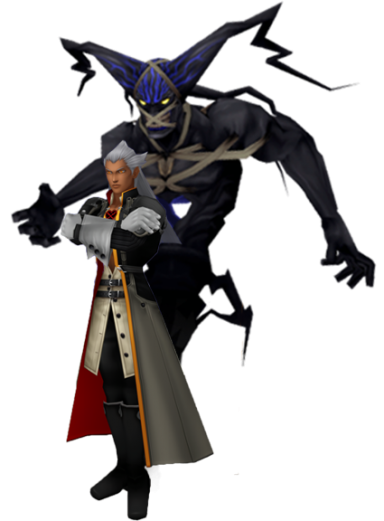 Joined

Mar 16, 2014
Messages

107
Age

23
I feel like I'm the only one that hates their new models. Ansem was a heartless in human form so his tan made since, and his hair also can be explained as him possessing Riku. Remember Ansem also chose his appearence and there was also nothing wrong with Xemnas' model so there was no need to change it. I would like KH 3D, and the HD remixes more if they didn't change it.
Here's some pics and a video:
[video=youtube;m3c-BfG4Pxw]https://www.youtube.com/watch?v=m3c-BfG4Pxw[/video]
The picture was Ansem with KH BBS FM textures in KH FM. I can imagine an HD Model of BBS Ansem would've been way cool!
Last edited: